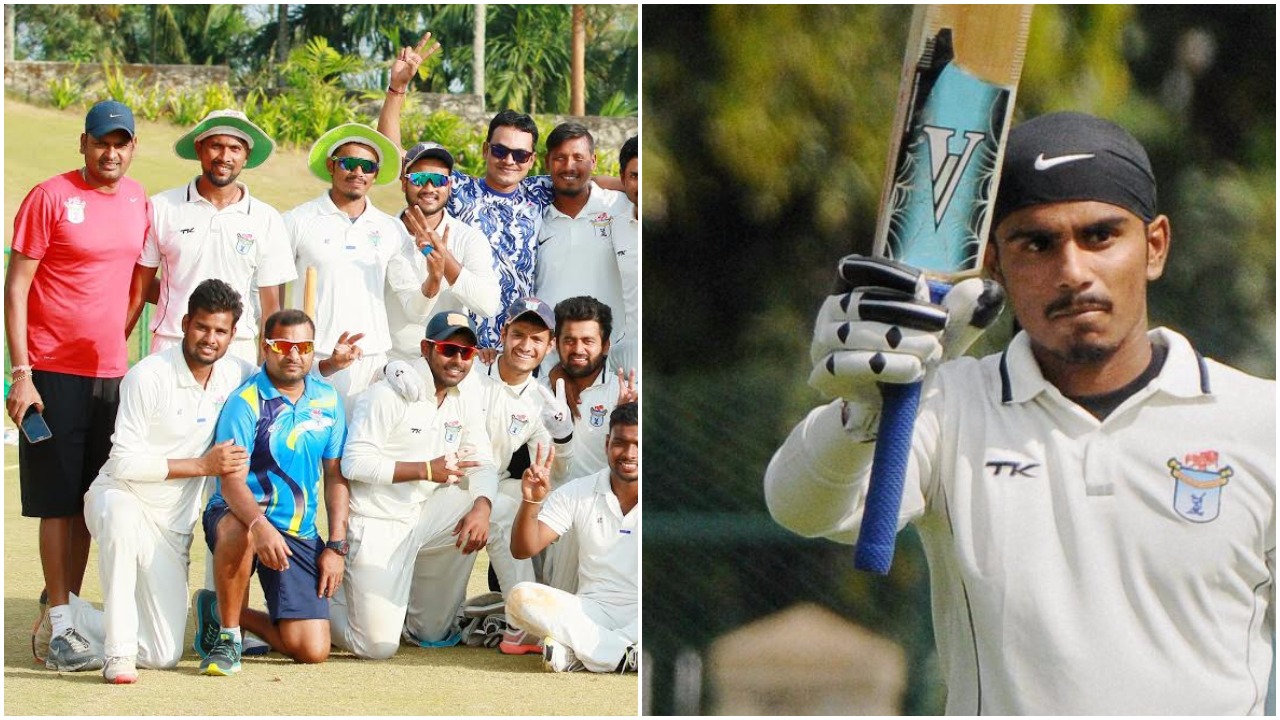 To say that the structure of the Odisha Cricket Association is designed to promote mediocrity won't be a far-fetched assessment. There is merit to the view as Odisha has not produced an international cricketer for more than a decade now, and there is no silverware in the showcase since the state made its first-class debut in 1949-50. It is against these odds that Odisha qualified for the 2016-17 Ranji Trophy quarterfinals for the first time after 15 years. At the forefront of this resurgence are Govinda Poddar, in his first season as captain, seniors like Biplab Samantray and Basant Mohanty, and Debasish Mohanty, the coach. Poddar spoke at length to Wisden India about how things are changing in the dressing room.
What does it mean to you to take Odisha to the Ranji Trophy quarterfinals for the first time since 2001-02?
It's good news, and a proud moment for me as well as my team. But from 2010 onwards, when I made my debut, I think we deserved to qualify. Unfortunately, there are some reasons for which we were not able to reach the knockouts. The dream was to taste the charm of the knockouts. Whatever I was not able to implement as a player, I am happy that I was able to as captain.
In the past, things that should not have bothered us are what we were attracted to most. Definitely out of four days, there will be a few sessions that will be bad, but we were never able to recover well after those sessions. This season, we started to save games regularly and then produced an outright win. Suddenly, there is coordination between everyone in the team and no one is bothered about off-field factors. They are just focused on the game.
Odisha's batting has failed to click as a unit since Shiv Sundar Das's generation retired, but this season the batsmen have delivered. What brought about the change?
Don't take it in any other way, but from the time I came in, we always prepared pitches at home to suit fast bowlers because historically that's been our strength. The idea was to give us the best chance to take full points and not slip behind on the table. I have played almost my entire career in those kinds of conditions. I would say outside of me, Natraj Behera and Biplab, it was really difficult for most of the players to perform regularly in those conditions.
A lot of people asked me for my view on neutral venues before the season started. I was much more excited about this challenge because if we play matches in the west or south, the wickets are usually turning or patta (flat). With BCCI having made it mandatory for all pitches to have 4mm grass, it was then up to the local curators to strike a balance between the traditional nature of the pitch and having grass cover. So, it balanced out things and if you see, most of our batsmen till No.7 have made centuries.
Read more from Wisden India Interview by Sidhanta Patnaik
Comments
comments