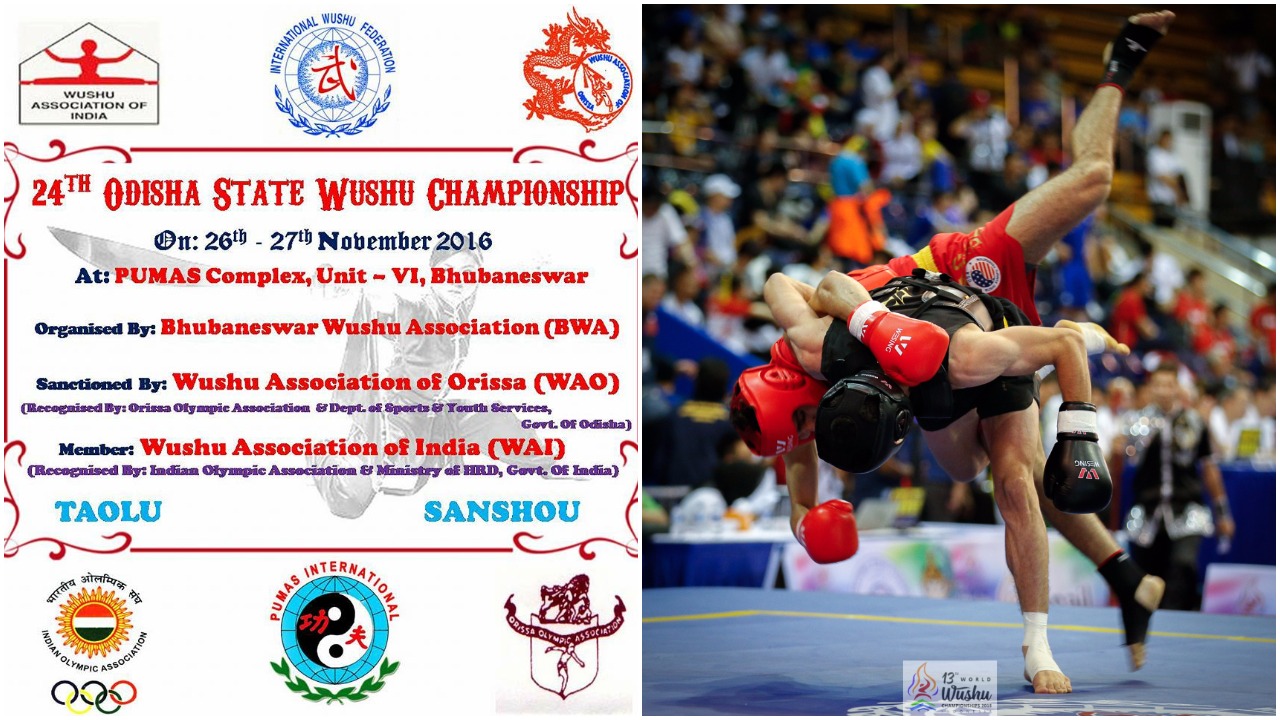 24th Odisha State Wushu Championship 2016
On: 26th – 27th Nov' 2016
At: Pumas Sports Complex (Karate School, Unit-6, Bhubaneswar, Odisha, (Landmark: PUMAS Life Gym)
Organised By: Bhubaneswar Wushu Association (BWA)
Sanctioned by: Wushu Association of Orissa (WAO)
Member: Wushu Association of India (WAI)
!!!!…ALL ARE WELCOME..BE A PART OF THIS GRAND EVENT..!!!!
Comments
comments