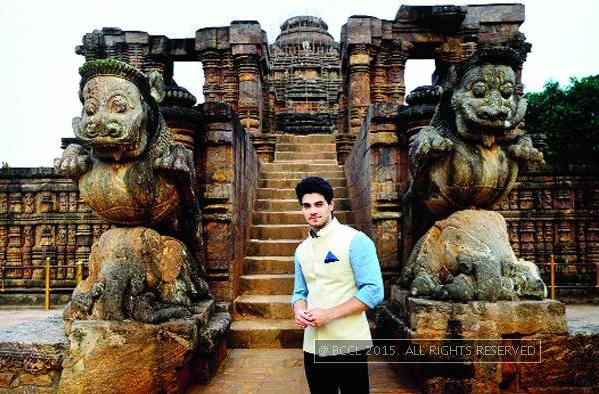 Incidentally, 'Aditya' too means suraj (the sun). His mother Zarina Wahab, from when Sooraj had been a kid, made symbolic things to emotionally connect Sooraj with the sun. His cupboards were painted the sun's yellow colour. She had got a sun designed on the ceiling of his room which had a light in its centre. So at night, when the light came on, it looked like the sun. Sooraj went to school and there too, he was put in the 'Surya House'.
And while he is clearly the 'sun' of his mother's life today, Sooraj picked the world famous Konark Sun Temple in Odisha to start his promotional tour for his upcoming entertainer Hero. While Sooraj was staying at Puri, he woke up at 4 am to drive to the Konark Sun Temple (an hour from Puri) to take the 'Sun's' blessings when it rises in the morning. It's common for stars to visit religious places before their films, but taking the blessings of the sun is a first.
The Konark Sun Temple in Odisha derives its name from the combination of the Sanskrit words, Kona (corner) and Arka (Sun). The sun as we know rises from the east and since this temple is located at the corner, the sun flows through it and the temple is thus dedicated to God Surya.
Picture and blog credit: Times of india
Comments
comments