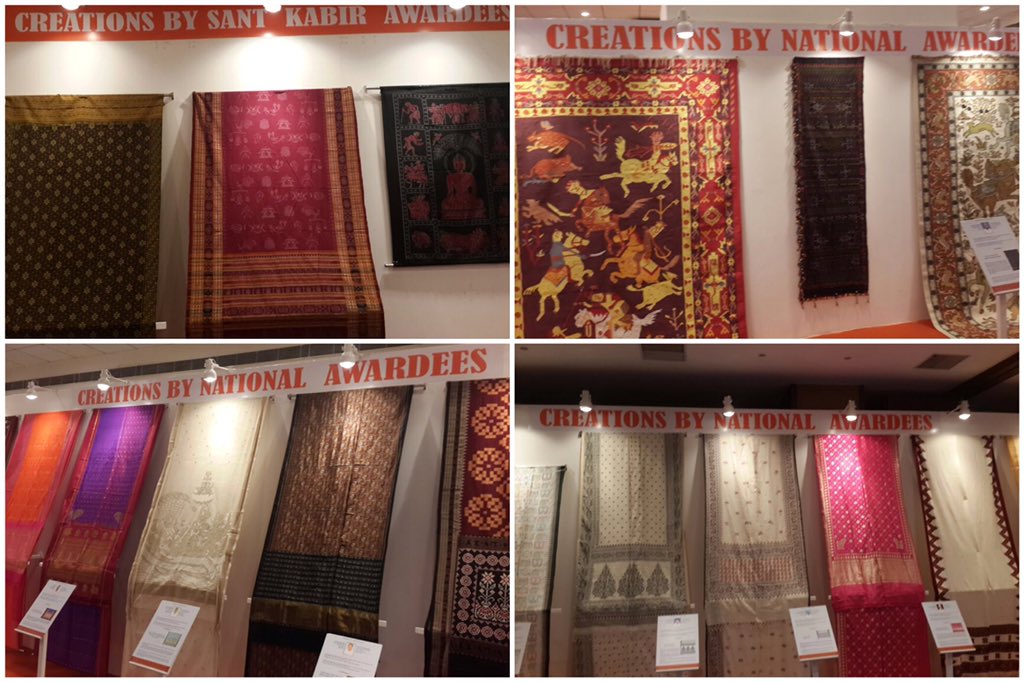 The land of Saint Kabir and world famous Banarasi sari celebrated the second National Handloom Day in a grand style on Sunday. A large congregation of politicians, leading fashion designers and top bureaucrats expressed determination to revive handloom industry in the presence of thousands of weavers.
Before Union textile minister Smriti Irani addressed the main function at Swatantrata Bhawan auditorium of BHU, the dais remained abuzz with Kabir and National award recipients as well as prominent fashion designers of the country like Rajesh Pratap Singh, Shruti Sancheti, Rina Dhaka and Anju Modi, who accompanied Fashion Design Council of India chairman Sunil Sethi.
It was shocking for Banarasi sari Industry to see only one name from Varanasi among the 23 recipients of Sant Kabir and National Award for Handloom weavers-2015. But for the weavers from Odisha and Gujarat, who bagged Kabir Award, it was a pride moment for them to receive it in the land of Sant Kabir. The selection of Varanasi to distribute National award for handloom weavers also proved a pride moment for the weavers like Mohammad Siddiq of Rajasthan, receiving the award in a gathering that is dominated by the weavers of Banarasi sari.
After this event, an exhibition-cum-buyer-seller meet was also organized at a hotel. The products of Banarasi sari and textile industry weavers was on display at one floor while the designs of the winners of National Handloom design competition, conducted by the ministry of textile in six categories across the country, was showcased at upper floor. The NIFT also displayed the top five designs of the contest conducted by it at all its centres. Union minister of state for textile Ajay Tamta reached this venue to mark the beginning of this exhibition.
According to DG Handloom Alok Kumar, 14 e-commerce platforms partnering with ministry of textile also held a special sale campaign on the occasion. He said that leading garment manufacturers of country have also agreed to adopt India Handloom brand fabric.
Courtesy : Times of India
Comments
comments