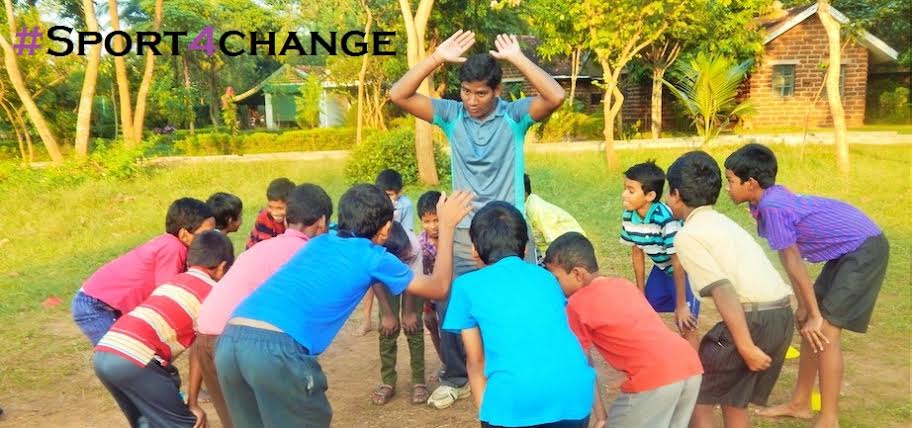 Pro Sport Development (PSD) uses sport as a means for the holistic development of youth. Over the last 4 years, we have worked primarily with underprivileged and marginalized youth, promoting their sustainable participation in sport, and fostering their growth as confident and competent learners.
Sport is considered an important development tool. It builds self-confidence; it provides an alternative to conflict and delinquency; it improves health; it can bring hope to impoverished communities and disadvantaged youth. Pro Sport Development understand the value of sports in the young child's life and are committed to using sport among youth from underprivileged and marginalized communities, to assist in their holistic development.
PSD is currently working with 125 slum children in 4 centers in Bhubaneswar, using our specially designed sports curriculum to teach them skills like teamwork, leadership, self-confidence, self-esteem, effective communication and fair play, and most importantly trying to bring joy in their lives!
The goal is to increase our outreach to 1,000 children and 20+ centers across Bhubaneshwar and Odisha in the next few months, so that more children get to play and learn. In order to bring joy in the lives of these children, PSD has started an online crowd-funding campaign "Sport4Change" to provide these children opportunity to grow and learn through the medium of sport.
Each center and each child part of the programmes will benefit by receiving weekly quality lessons from qualified and trained PE teachers and community trainers, based on PSD's specially prepared curriculum. Moreover, they will be provided equipment for their centers to implement the programmes. Be a part of this worthy cause by donating to their online-crowd funding campaign and help these children get what they deserve.
Click on the link to donate: http://prosportdev.ketto.org/psd
Comments
comments