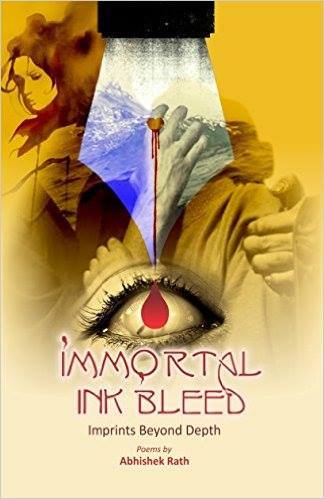 It was on 07 Jan 2010 somewhere between 5-6 PM in an evening , he started to scribble some lines and today when he looks back to the past and think of about more than 2000 poems composed and all the excellence and success in Poetry, he just comes up with a smile. There are no words to express the five year struggle that he has encountered to get his first Poetry Anthology "Immortal Ink Bleed" published. It has become a Poetry bestseller in Amazon with ranks like 34, 25,10,6 for a complete week. This compensates for the struggle, encouraging him to continue working on Poetry, that is my Life…He had approached almost all publishers in India… 60% told they don't accept poetry, and the rest 40 % demanded huge amount of money. Finally he came up with Authorspress who materialized his dream of getting the book published. This flow of poetry shall go on forever and also he is working on his debut novel enchanted by the spell of words. "The blessings of my parents, Almighty and well wishers shall take me to the pinnacle of success in the writing field someday. I can't limit myself to words to express all that I want to convey evryone, still I stop here with a deep breath… Poetry is my Blood, my God, my Beloved"… says Abhishek.
Name: Abhishek Rath.
Schooling : Montfort School, Dhenkanal. 12th : Dhenkanal Autonomous college.
Btech: C.V Raman College of Engineering, BBSR.
Profession: Project Engineer, Wipro, Kolkata. First poetry anthology: Immortal Ink Bleed.
Link to buy his book from Amazon India
Comments
comments