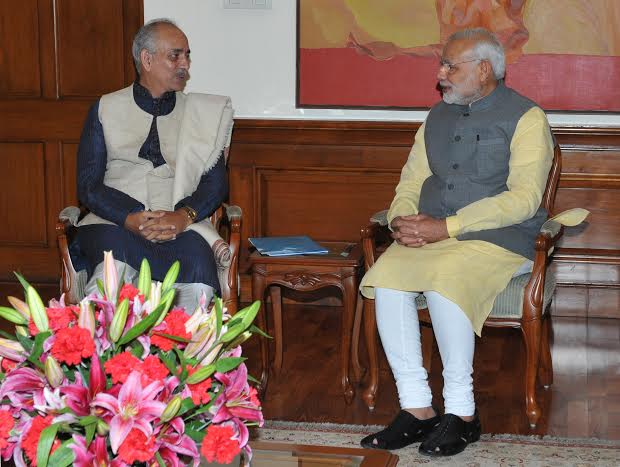 Prime Minister Narendra Modi, who will visit Odisha on February 7 to dedicate IOCL'S Paradip refinery to the nation, will also visit the state again on February 21 to address a farmers' rally in drought-hit Bargarh.
Prime Minister Narendra Modi will address two meetings, besides seeking blessings of Lord Jagannath at Puri during his two-day visit to Odisha on February 6.
According to the Prime Minister's itinerary, PM  Modi will arrive here from Vishakhapatnam airport in a special IAF plane at 10.45 pm on February 6 and spend the night at the Raj Bhavan.
On February 7, the Prime Minister will attend the inaugural ceremony of the National Institute of Science Education and Research (NISER) at 9 AM. After spending an hour at the NISER function, he will proceed towards Puri where he will pay obeisance to the deities at Sri Jagannath temple at 11 am.
From Puri, PM Modi will fly to Paradip and visit the IOCL refinery and will dedicate the refinery to the nation at about 1 pm.
After attending the IOCL function, PM Modi will return to Bhubaneswar from where he will leave for Vishakhapatnam.
Comments
comments