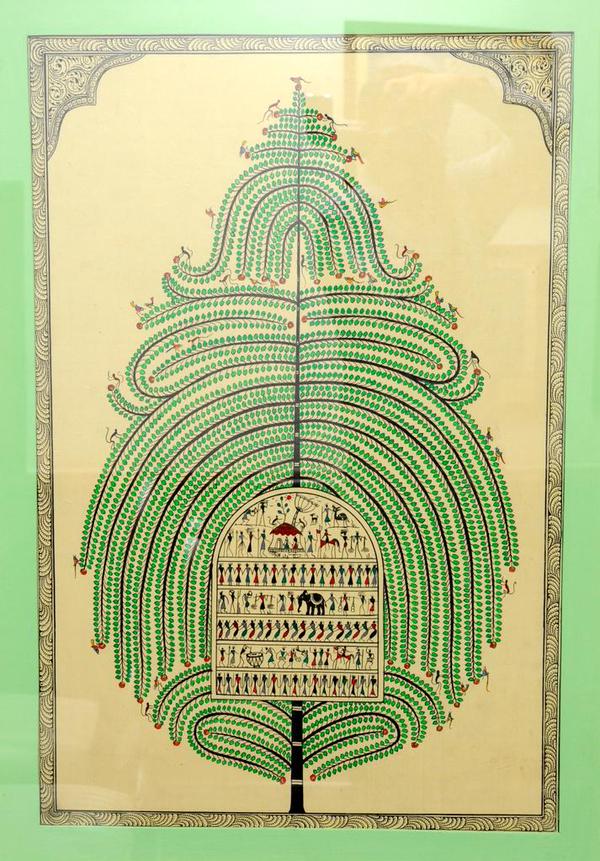 Prime Minister Narendra Modi gifted French President Francois Hollande a painting titled 'Tree of Life', reflecting traditional societal respect for nature in India, a statement said today.
After the US First Lady Michelle Obama handpicked Odisha-born Indian American Bibhu Mohapatra to design her outfits during her last visit to India with her husband President Barack Obama in January this year, this time Indian Prime Minister Narendra Modi has chosen another Odisha artist's creation to gift it to French President Francois Hollande.
Odisha artist, Bhaskar Mahapatra, hailing from the heritage crafts village of Raghurajpur in Puri district has prepared a painting on silk titled 'Tree of Life' which reflects the traditional societal respect for the nature in India. Narendra Modi, who wound up his maiden visit to France, gifted Mohapatra's meticulously crafted art to Francois Hollande.
The Lalit Kala Akademi winner artist, Mohapatra, has won many accolades for his expertise in palm leaf painting, commonly known as pattachitra in Odisha.
Interview from Rediff on Bibhu Mohapatra: The designer who dressed Michelle Obama
Comments
comments