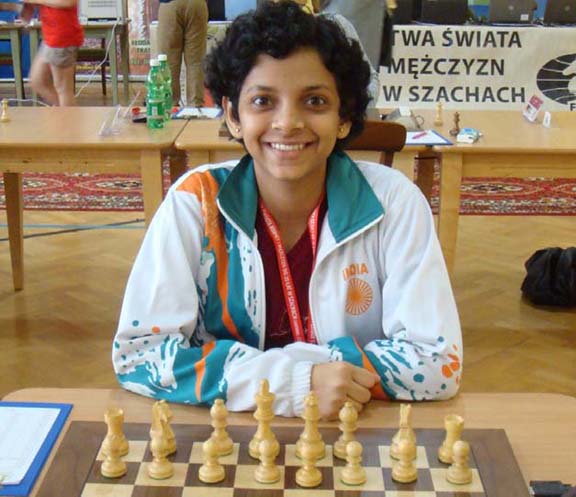 Defending champion and top seed, Odisha's Padmini Rout on Monday annexed the Women's National Premier Chess Championship title with a round to spare at the end of the 10th and penultimate stage here on Monday.
Padmini, playing black against former national champion Tania Sachdev of Air India, was content to go for routine exchanges in a Queen's Gambit declined. Her strategy paid rich dividends as Tania faltered in the rook and pawn ending, enabling Padmini to set up a straightforward win, with her extra pawn.
Padmini, who plays the bottom ranker K. Priyanka in the final round, now has an insurmountable score of 8.5 points.
Padmini's nearest rival Swati Ghate of Life Insurance Corporation (LIC), who beat V. Varshini of Tamil Nadu, has 7.5 points. Even a loss in the final round would ensure first place for Padmini as she has the better tie-breaking SB score.
Swati, though, has a tough task cut out ahead, as she faces former World Junior Champion Soumya Swaminathan of Petroleum Sports Promotion Board (PSPB) in the final round.
Comments
comments