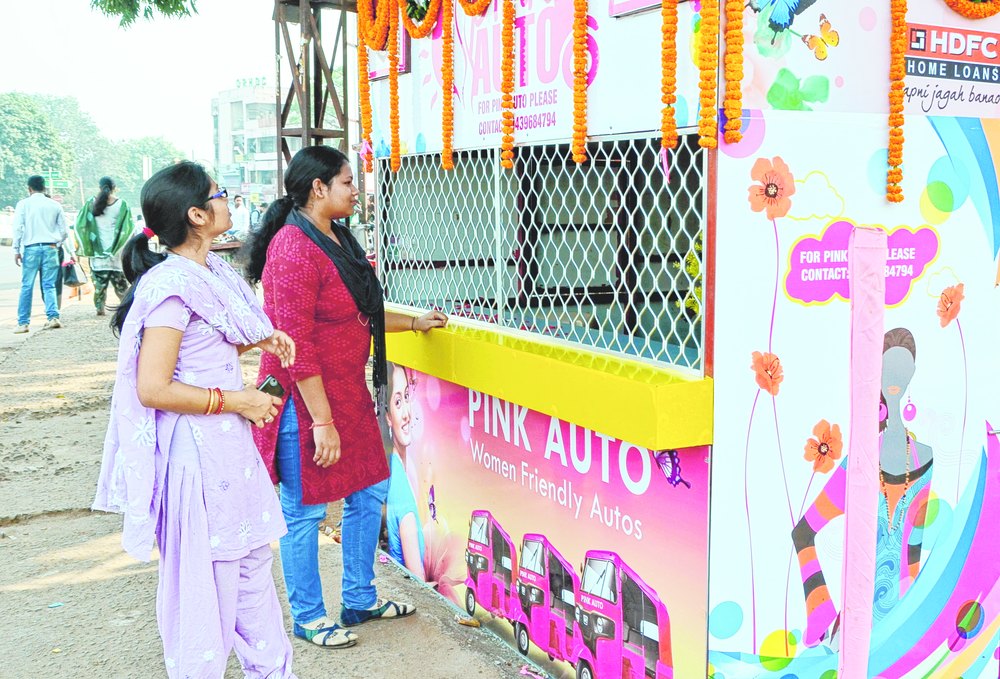 Five kiosks were inaugurated at various places across the city today to help women commuters avail pink auto service.
The kiosks were set up at Master Canteen Square, Vani Vihar Square, Jaydev Vihar Square, KIIT Square and at the bus terminal in Baramunda.
Cops said these kiosks would be equipped with land phones and integrated with the police control room. Female passengers can dial the landline number to avail prepaid pink auto service. At present, 300 pink autorickshaws are plying in the city.
These kiosks will be managed by the members of autorickshaw associations. "We have requested the authorities to deploy policemen at these kiosks. We are also planning to install Global Positioning System (GPS) to locate the pink autorickshaws," said general secretary of Bhubaneswar Autorickshaw Mahasangha,Padman Kumar Samal.
Pink auto service was launched in June with the objective to ensure safety of women, especially college going students.In the first phase, the three-wheelers had started plying from Khandagiri, Baramunda, Vani Vihar, Railway Station, Master Canteen and KIIT Square. The police verify the antecedents of the autorickshaw operators in order to ensure the safety of women passengers. Besides, the operators are also subjected to a psychological test before their inclusion in the service.
The aim of the kiosks is to provide hassle-free autorickshaw service to women passengers. One can make a call to these kiosks and the autorickshaws will arrive to pick the passenger.
Courtesy: Telegraph
Comments
comments