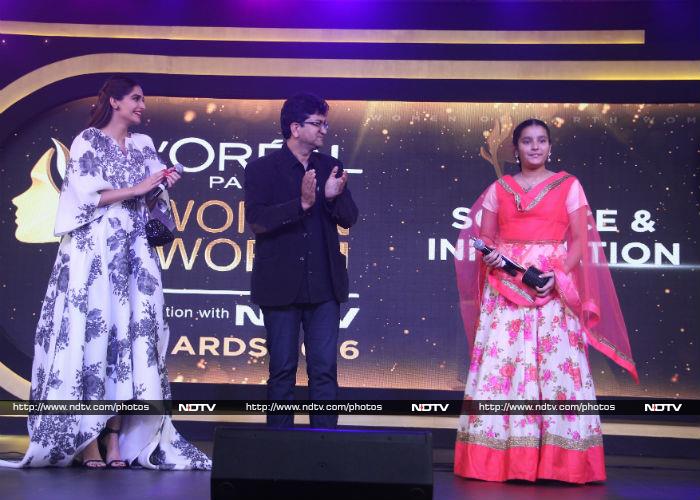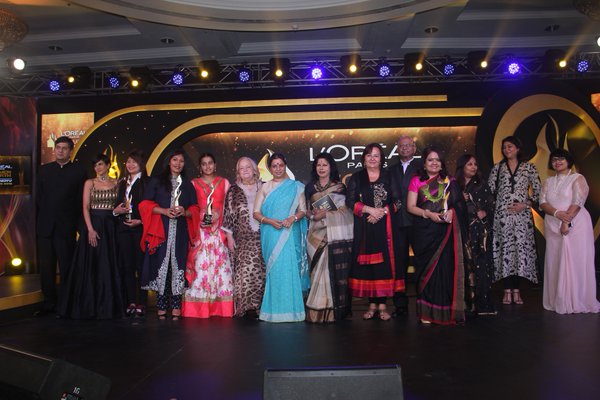 Eight women who shone in various fields received the NDTV-L'Oreal's Women of Worth awards on Monday evening. Among them were Sreemoyee Piu Kundu for literature, Vani Kola for entrepreneurship, Lalita Prasida Sripada Srisai for innovation, Neha Kirpal for Art, Pwilao Basumatary for sport,  Ajaita Shah for environment, Suparna Gupta for social work and Safeena Husain for education. The ceremony proved an evening for stories, of walks down memory lane and journeys on unfamiliar roads.
A leading boxer of the national team, Pwilao Basumatary talked about how, from a small village in Assam, she found support from some of the leading sportspersons of the day. "Mary Kom didi inspired me to represent India in the sport," she said, accepting the award from cricket icon Sunil Gavaskar.
Lalita Prasida Sripada Srisai, 14, the youngest recipient who got the award for innovation, was left overwhelmed. Asked to explain why, she said, "It is such a platform where so many women are honoured".
Lalita Prasida Sripada Srisai, a Class IX student who hails from Damanjodi in Koraput district in Odisha, won the Community Impact Award at the prestigious Google Science Fair 2015 held in California.
She developed a cheap method of cleaning waste water, which uses waste corncobs as a key ingredient. The purifier cleans waste water by flowing through different layers of corncobs. This is a cost-effective and simple technique, which is useful for immobilizing the contaminants in ponds, reservoirs and water tanks. She was awarded $10,000 as prize money and is being mentored by Google to build the project.
As part of the project, Prasida used waste corncobs in order to purify water from domestic as well as industrial wastes, by applying the principle of adsorption. In her experiment, Prasida found that waste corncobs are able to absorb contaminants like salt oxides, detergent, suspended particles, coloured dyes, oil, grease and even some heavy metals.
Comments
comments