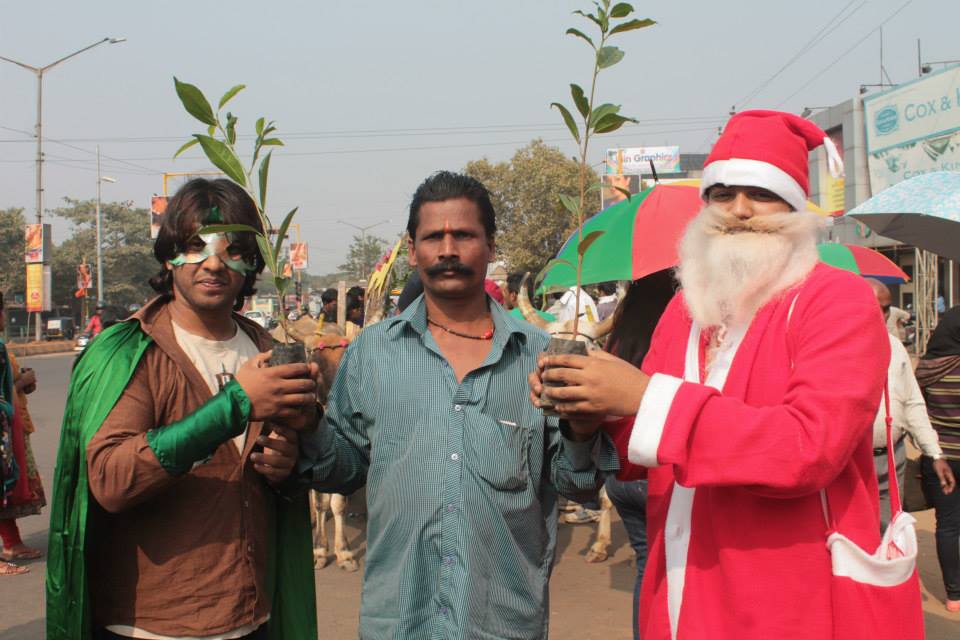 The sledge turned into a bullock cart and multicoloured gift boxes turned green, as Santa Claus took to the streets here on Christmas distributing saplings to the people of the city.
Accompanied by a group of 30 youngsters and the cart loaded with over 300 saplings, Santa moved from Big Bazar near Janpath to Shriya Square mobilising the onlookers to plant trees.
The innovative way to celebrate Christmas was an initiative by city-based Bakul Foundation as a part of their Tree for Free campaign. Aimed to create an emotional connect between individuals and trees, the happiness of those, who received the saplings, knew no bounds.
Comments
comments