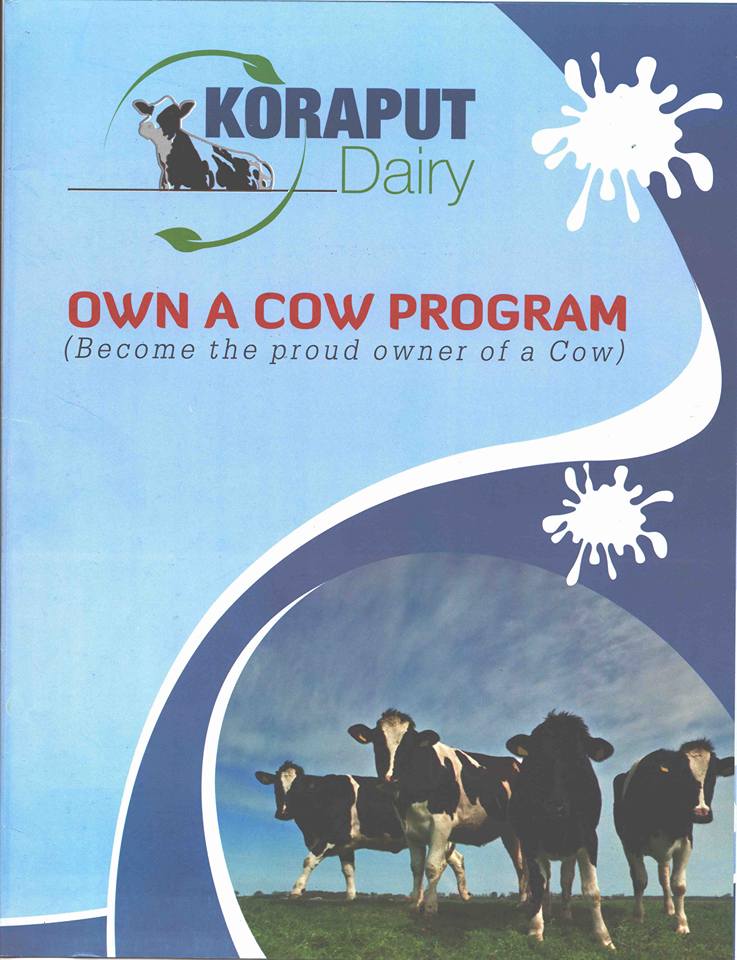 Some context on why Koraput Diary started Own a Cow program
The milk production in India needs to be 180 million metric tons by the year 2020. At present the total production stands at around 145 million metric tons (source: NABARD). Hence there is a shortage of pure milk in our country, resulting milk inflation, which is clearly visible in the market.
The problem in our society is – we all want pure milk for our daily consumptions but unfortunately we don't want to keep cows in our family/home.
Probably, it is not a very easy job to keep a single cow & to take proper care of her on a daily basis & in urban areas it is even difficult to own a cow due to shortage of space.
Feeding a cow which requires more than 40 Kgs of food intake every day & consumes 80-100 liters of pure water for almost 365 days a year is a very difficult task.
There is a risk of life involved in live stocks; hence people are generally reluctant to deal with them.
Even if some people want to raise cows it is always a difficult task to sale the milk in the market due to limitations.
Lack of knowledge in understanding the cow & the absence of technology makes it very difficult for farmers to make dairy farming a profitable venture.
Therefore Koraput Dairy has taken an initiative to bring people together in raising/owning a cow. Given the demand for 100% pure hygiene & organic cow milk in our district & state, Koraput Dairy has setup a state of the art Dairy farm in Koraput to produce & distribute 100% pure cow milk. Breed selection of the cow is very important when it comes to milk production. In order to produce maximum milk from a cow in a lactation cycle we require High yield Cross Breed Holstein Friesian cows. Those who can produce more milk per year for a longer period of time & can take your farm to a profitable position. This is a tried and tested model & proven around the world & even in our country.
ABOUT THE PROGRAM:
We welcome individual, group, self-help group and families to join this program by owning 1 or multiple cows. Where in Koraput Dairy will manage and look after your cow and transfer all the benefits of her to you directly in terms of pure milk and also in terms of money.
HOW DOES THAT HAPPEN??
You have to buy a cow from Koraput Dairy and sign an MOU with the company. You have to Invest onetime investment of Rs. 90,000 (Ninety Thousand) and you will become the proud owner of a high yield cross breed Holstein Friesian cow, which at its peak gives at least 20-25 liters of milk in a day. Along with the cow a contract or MOU will be signed between the owner of the cow and Koraput Dairy with certain terms and conditions which will be valid for a period of 5 years.          With that Koraput Dairy takes the responsibility of your cow, From providing high class accommodation, Organic Fodder, Concentrated Feed, pure drinking water, international standard milking Parlor, Herd Management System and proper Hygienic upbringing for the calves with 24X7 veterinary care. We will also ensure that the milk is produced at a top most hygienic level and it is made available to the people at a very affordable price. We will provide you with cow's tag number, cow's photograph, cow's insurance copy, money receipt, copy of MOU along with lot of happiness with welcome membership card.          The owner can visit the farm to see their cow at any given point of time in 365 days a year.
REPAYMENT STRUCTURE (FOR ONE COW):
Investment— Rs. 90,000
Return starting from the very next month i.e. Rs. 1800 (Payable to Owner/ Member for 60 months – 1800 X 60 = 1, 08,000)
Insurance cost paid to the Insurance Company by Koraput Dairy is 6,000 per year i.e. 6000 X 5 = 30,000.
At the end of 5th year i.e. 60th month, the initial investment amount of 90,000 will be paid back to the owner/ Member along with the last payment. (Koraput Dairy is Associated with Punjab National Bank and Oriental Insurance Company)
ABOUT KORAPUT DAIRY:
Koraput Dairy is one of its kind, state of the art, technologically equipped modern integrated high-tech Dairy Farm situated in Koraput due to its climatic advantages since 2011. As it is an integrated Dairy unit, it emphasizes not only on milk production but also on producing Organic Compost, Vermicompost, Bio-fertilizer, Organic Urea and Organic Green Fodder. It is also a calf and Heifer rearing unit which aims to train farmers in Dairy Farm Management.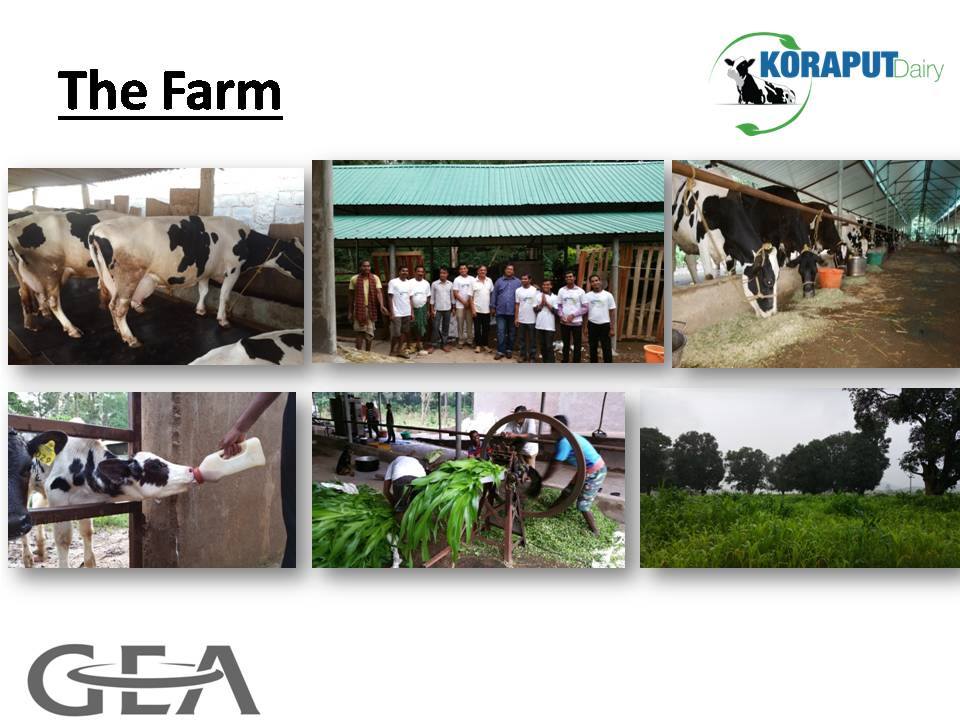 PRODUCTS OF KORAPUT DAIRY:
We are producing 100% pure and organic cow milk at our farm near Doliamba village of Mahadeiput GP in Koraput. Currently we are selling whole fresh farm milk at Rs. 44 per Liter in Koraput Market as an initiative offer. Which will be priced at Rs. 50 by the end of 2015.
More information on their website
PS: We have not validated the company owners, please do your own investigation before investing.
Comments
comments