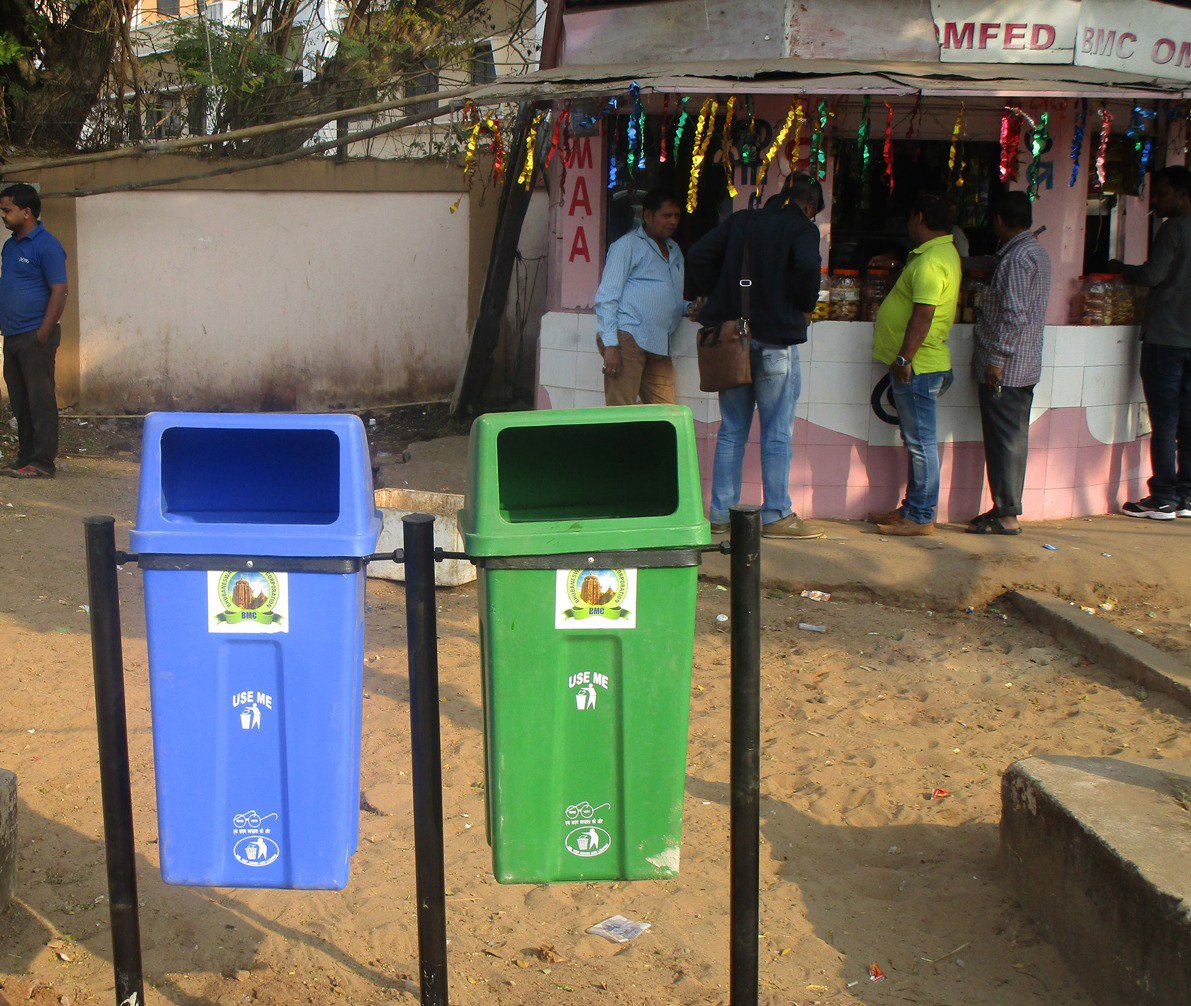 The civic body will install 3,600 dustbins at 1,800 locations across the city to ensure better waste management and a cleaner city.
By February 1, as many as 1,000 bins will be set up at 500 locations. Each location will have two coloured bins for waste segregation. While one bin will be used for bio-degradable waste, the other one would be for recyclable waste.
The two bins will be green and blue in colour. While the green bin will be used for bio-degradable waste such as vegetable peel, fruits, household kitchen waste, etc, the blue ones will be used to dump metals, glass, rags, rubber, containers, etc.
The Bhubaneswar Municipal Corporation (BMC) installed 60 bins at 30 locations today. The locations included the city bus stand, Master Canteen Square and other busy market areas.
Residents will be sensitised to dump garbage in the respective bins. At present, the city has around 4,000 bins. The number will nearly double by next month with the introduction of the coloured bins.
Comments
comments