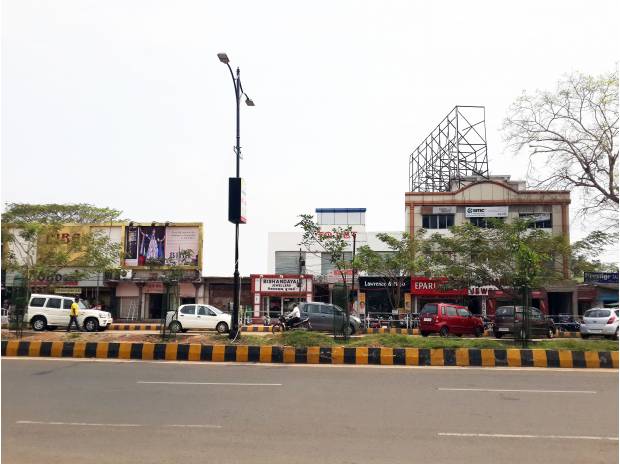 The municipal corporation will begin the process to streamline on-street parking from December 1. To start with, a pilot project will be launched on the busy Janpath that can accommodate 500 to 600 vehicles.
Once implemented, parking on Janpath is expected to become less chaotic, while the corporation will benefit financially.
Under the new process, parking lots for individual vehicles will be technically referred to as ECS or equivalent car space. While the ECS for a car will be 1, it will increase or decrease according to the size of the vehicles
The entire stretch of Janpath (from Vani Vihar to Sishu Bhavan) will be divided into several zones for parking with a maximum capacity of 500-600 ECS. Under the new plan, different sections will be earmarked in unique colours and patterns for parking four-wheelers, three-wheelers and two-wheelers. The survey for the new project will begin in two days.
The process to streamline on-street parking was set rolling after Bhubaneswar Municipal Corporation (BMC) commissioner Krishan Kumar and police commissioner R.P. Sharma returned from London. The two senior officers had gone there to study the parking system in the UK.
Cities such as New Delhi have started managing on-street parking with exclusive parking managers. While they will manage the space, the civic body can have a good return from the parking of vehicles along the busy Janpath. However, 20 metres on both the sides of the bus bays and the road dividers on the median will be spared as parking nearby will impede vehicular movement.''
He said that along with officials of the city police, the civic body would prepare a protocol on on-street parking in the city. Kumar said: "Once the process gets streamlined on major roads, parking in the by-lanes will be done in accordance to same formula. The civic body will form a committee to decide on the parking fees to be collected from each vehicle.''
The system will also help rein in autorickshaws that are known for flouting parking rules. Once the new plan is executed, specific lots will be demarcated for autorickshaws to allow parking of 10, 20 or 30 vehicles at a time. Extra vehicles will not be allowed in these specified parking zones.
The municipal commissioner said that to manage the parking space and load along the Janpath, the parking of two-wheelers and three-wheelers would be calculated according to the ECS conversion table. This will be done to ensure that the load does not exceed 500-600 ECS units, he said.
Besides streamlining of parking activities, the civic body, the Bhubaneswar Development Authority (BDA), the police and the public works department will form a road committee to ensure that the development of important squares, roads, traffic installations and street lights happen in a more scientific manner.
Source: Telegraph
Comments
comments