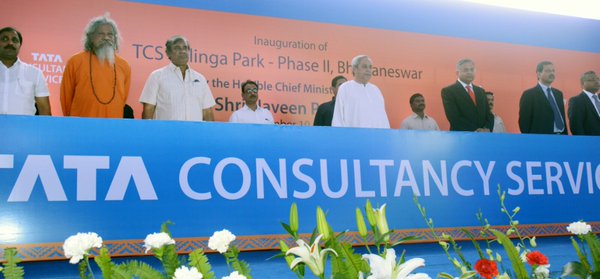 Tata Consultancy Services (TCS) announced its plans of further expansion in Odisha by doubling its present headcount of 4000 in next few years.
"We are planning for phase-III and phase-IV expansion of the Kalinga Park campus and eventually double the present capacity in next few years. Though the timeline is yet to be decided," said chief executive officer and managing director of TCS, N Chandrasekharan, during inauguration of its phase-II of its Kalinga Park campus here on Thursday.
TCS Phase-II campus has 3000 additional manpower capacity while for phase-I it has 1000 capacity. Of the total employees in the campus about 60 % are below the age of 30 years while 33% of them are women.
 "Odisha has a strong education ecosystem that is helping source great talent from the region. Every year TCS is recruiting 2500 students from different technical institutes of the state," Chandrasekharan added.
Comments
comments