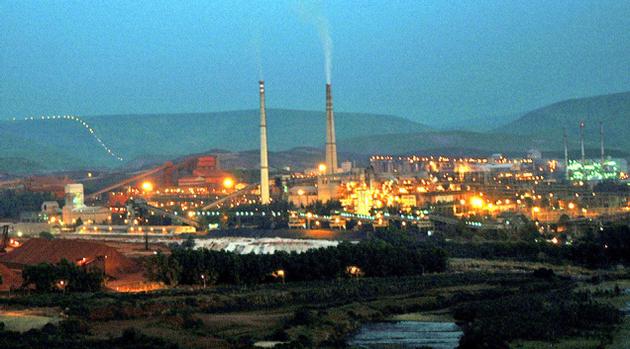 Odisha based National Aluminium Company (NALCO) plans to set up an aluminium smelter and an associated power plant in Iran worth as much as $2.6 billion once international sanctions against the country are formally lifted.
The new plant bears significance given the rapid industrialization in India and increasing domestic consumption. India's per-capita consumption of aluminium is just about 2.2kg, compared with 25kg in China. But, the demand in the country is growing at an annual rate of about 11 percent against global growth of 6 per cent.
Earlier, NALCO attempted to hunt for a smelter plant in Oman and Indonesia through a consultant, but nothing concrete came out of it.
Nalco, which also wants to diversify into nuclear power production, is nevertheless looking to strengthen its raw material supply chain. It expects Odisha to give it the go-ahead for a new bauxite mine in the next few months that will help it to start work on another 1 million tonne per annum alumina plant at a cost of about $867 million.
The company, which has the capacity to produce 2.28 million tonnes of alumina a year from naturally occurring bauxite, is also in talks with officials in Gujarat to set up another 1 million tonne a year alumina refinery there.
Courtesy: Odisha Sun times
Also Read: Odisha to be 3rd State in India to manufacture Indian Flag Tricolor from next year
Comments
comments