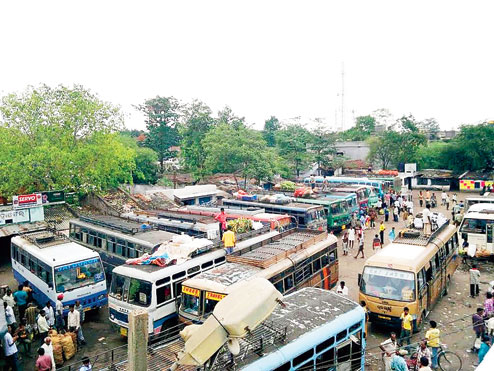 Waiting for the bus has become exciting with Wi-Fi facility being launched at the private bus terminal here on Saturday.
With the Private Bus Operators' Association of Balangir providing the service free-of-cost, passengers can now browse through the Internet while waiting for their buses.
This is the first time that high-speed Wi-Fi service is being provided at any bus stand in Odisha.
Welcoming the initiative, police chief R. Prakash said: "Waiting for bus won't be boring anymore."
Two antennas and a modem have been installed for the purpose.
The secretary of Bus OpErators' Association, Hemanta Panda, said that the initiative to make private bus terminal a free Wi-Fi zone was part of various development projects undertaken to revamp it.
"Internet has become an essential part of our lives. The Wi-Fi service will make things easier for the commuters. A good part of the bus stand is covered under the service," said Panda.
In the last one year, the association has constructed eco-friendly lavatories and bathrooms on the premises.
"Recently, we have also installed a colour television in the waiting hall," said an official of the association.
Comments
comments