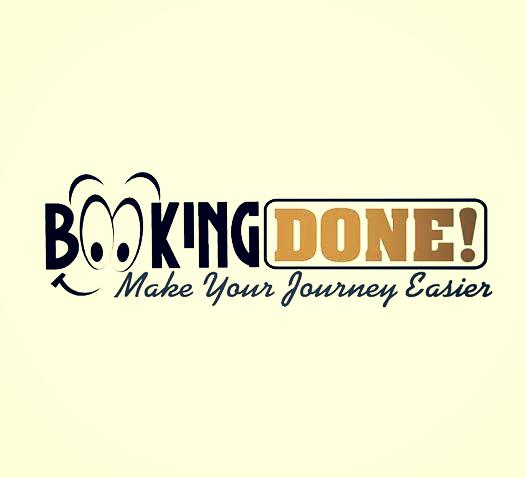 About Us
"The journey of a thousand steps starts with a single step…."
Bookingdone.in is an online tour and travel support company pioneering in Odisha and
Chattishgarh region. It aims to provide delightful travel experience while enroute to
a new town. It facilitates online advance booking of Hotels and Motels and/or
Accommodation facilities at any choice location in the region to confirm the comfort
of clients. Its services are not only easily accessible but also cost effective and
reliable at par with the persistent business standards. It utilises latest tools of
Information Technology to be at a Click's distance from the perspective customers.
And the Bookingdone family recurrently endeavour to augment their services and
sweat to provide the services within a tenable time.. We started in 2nd July 2015 from just 1 city and 3 Hotels of Bargarh. Currently we are in 22+ cities & tie up with 70+ Hotels.
Vision & Mission
A company is a brain child of an entrepreneur. The child learns from his experiences
and ameliorates his wisdom. And with the elapse of time he attains adulthood and
culminates. Likewise, our company has just started its journey and growing.
We look forward to receive valuable comments and insightful remarks from our
clients to amplify the quality of services; even we encourage ordinary people for
query and suggestions. In addition, we periodically conduct public survey to
determine the market demand for our services and for concomitant amenities as to
refine our services through public feedback. �
Future Planning –
Android and i-OS are now viral hence we are developing multiplatform
Applications to connect maximum no. of people. The Digital India Mission of Govt. of
India has re-energised us in this direction. We are trying to develop the App in four
languages namely English, Hindi, Odia and Chattisgarhi…App to be launch in June 2016.
Uniqueness –
Though many national and international players of tour and travel industry are
existent in India but their presence in underdeveloped states like Odisha and
Chattisgarh is trifling; their service is limited to State Capital and periphery. Thus
tourists craving to sightsee the prepossessing beauty of countryside or, desirous to
reconnoitre an archaeological testament in a forlorn hamlet is nearly impossible in
the present scenario. Therefore we decided to start up this company to encourage
tourism in Odisha & Chattisgarh region…
Proudly say we are "Odisha's 1st Online Hotel Booking Company "
Website : www.bookingdone.in
Email : [email protected]
Regd Office Address : Let's Talk, In front of Hotel Ganapathi, Main Road, Bargarh, Odisha
Customer Care : 9090747405
Our Partners : Msg91, Paytm, Freecharge, Mobikwik, Oxigen wallet.
Team-
Bijay Nanda Debta (Founder & CEO)
Sangram Keshari Sahoo – Website Developer & COO
Satyabrata Dash – Marketing Head
Chinmaya Mohapatra – Advisor
Comments
comments