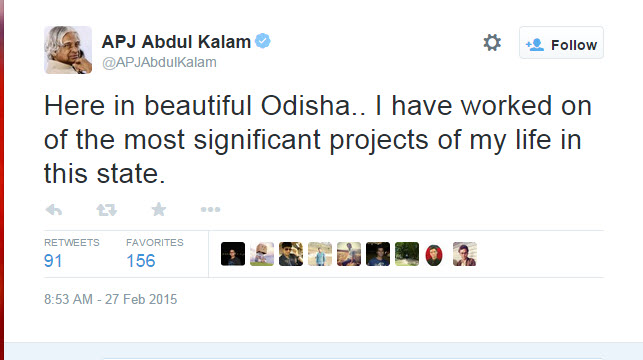 Odisha Chief Minister Naveen Patnaik on Friday renamed Bhadrak district's Wheeler Island after former President A.P.J. Abdul Kalam.
"The Chief Minister has named Wheeler Island after the Missile Man," said a statement from the Chief Minister's Office.
Mr. Patnaik hopes that it would encourage the youth to further pursue a scientific temperament.
It would be Odisha's humble homage to the legendary scientist in return for his unstinted love towards this land, he said in the statement.
There was a growing demand across sections of society to rename the island after Dr. Kalam, who described the island as his 'Theatre of Action'.
Like Us in Facebook to get more content like this
If you have content to share with us, send us an email at [email protected]
Comments
comments