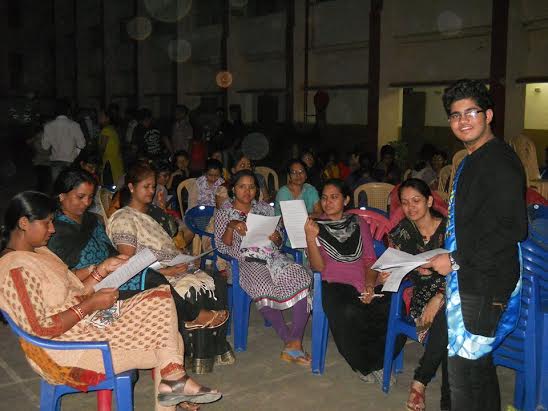 If someday in the middle of a slum you find a teenage boy teaching children of nearly his age then don't get surprise. If  in the center  of traffic a little boy approaches you with a poster highlighting his cause then don't hesitate to ask him his name.  Meet Devnandan Mahapatra  a 16 year teenage boy stuck between books, tuitions, school and coaching class but still happily carrying the responsibility of educating the mass about his cause against child sex abuse and bringing a change in the scenario.
Though just 16 he believes that every little action of each individual can make an impact. Dev is currently pursuing his 11th grade (Science) in BJEM school from Odisha and is a finalist in Horlicks Wizkids South Asia finals, where he was given a cause to work on. When asked can losing dishearten him ?  He smiles and says "Yes, only if my cause losses, if I fail to make an impact and bring change. It's not the competition that will change my spirit."
His cause 'Bachpan' is a voice to those voiceless kids who have lost their childhood by the brutal means of sexual abused. Today, he wants to make this world a safer playground for every one. Isn't it irony where in a country we see our laws beings rigid for juvenile crimes and in the other hand w find kids Devnandan who wants to make a society free of crimes?  True indeed that giant leap of mankind begins with millions of small steps. Dev has started his journey. Have we ?
Source: Orissa Diary
Comments
comments