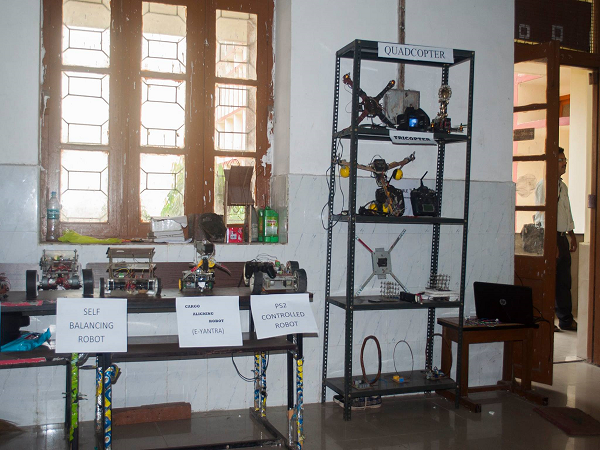 Who are we?
 "We imagine we explore and we innovate"
We are a bunch of technocrats from Veer Surendra Sai University of Technology (formely UCE) located amidst the chaste expanse of nature in Burla, Odisha. We are driven by an acute zest for learning technological advancements and happenings in the modern world, and endeavour in applying the theoretical learnings in to realistic projects.
What is Robocon?
The Asia-Pacific Robot contest(ABU Robocon) is an international Robotics  competition which witnesses the best robots from various nations competing against each other for a particular task based on a certain theme which changes every year, increasing the challenge. Only one top team from each nation is allowed to compete in the international stage.
What have we accomplished so far?
Established in 2009, team Vssut from an origin of a few students has grown to a diverse group of 50 students, who all have one thing in common: to let their imagination meet innovation.Since then our students have brought a bunch full of achievements from various premier institutes like IITs and NITs across India by bagging 1st rank  in various competition.The team backed a rank of 7 at E-yantra held at IIT Bombay 2014 and had came up with flying colours with a rank of AIR 27 in Robocon-15 and AIR 4 inRobocon-11.This year also we are planning to participation Robocon 2016.The preparation has already started and has come a long way-from solid works design in laptop to the actual structural fabrication. Stuffs and ideas are ready and now it's only the financial crisis holding us from carrying out the rest of the stuffs.
Full Link to Ketto Crowdfunding Site
Comments
comments