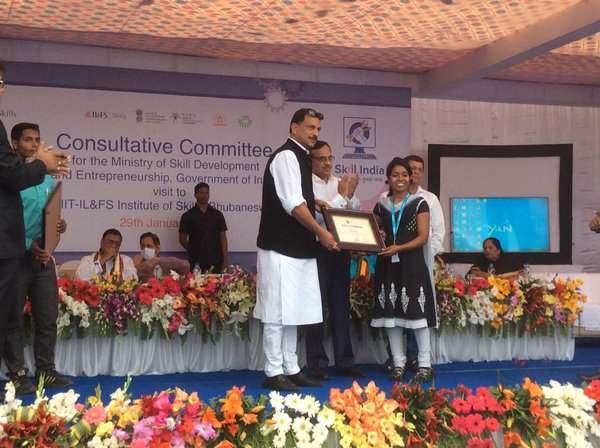 In order to increase employment opportunities for the youth and align them to the vision of a 'Skilled India', a state-of-the-art model skill centre was launched.
The model skill centre by Centurion University of Technology and Management here was inaugurated by Rajiv Pratap Rudy, Union Minister of State for Skill Development and Entrepreneurship, according to a statement.
The Minister and 11 MPs are in Bhubaneswar to attend a two-day Consultative Committee Meeting on the "Role of Sector Skill Councils" to be held from tomorrow.
The Integrated Skill Development Centre launched by Rudy will have the latest equipment for smart classrooms. It will also have biometric attendance marking to ensure delivery of trainings. There will be separate counselling, mobilisation and placement cell as well.
Commenting on the need for skill development in Bhubaneswar, Rudy said, "Bhubaneswar has topped in the Smart City Challenge Competition's first list of 20 smart cities.
There is some big investment which is being made in the city on area development and pan-city solutions."
This makes it even more critical for the youth of the city to get skilled and certified as soon as possible and capitalise on the job opportunities that will be created here, the Union Minister said.
The launch of this centre is a step forward in giving the youth the right kind of direction through skill development towards a brighter future with great employment opportunities, he said.
The youth here have immense potential to do well for themselves and thus we are making this decision to set up an iconic model skill centre in the city to empower the local youth with skill sets of their choice and increase their employability," Rudy said.
The model skill centre will offer trainings in three groups of trades: Mechanical (Fitter and Welder), Electrical and Electronics (Tower Technician, Embedded Systems, VLSI) and IT & ITES (basic IT literacy, BPO lab and Language lab)
PTI
Comments
comments