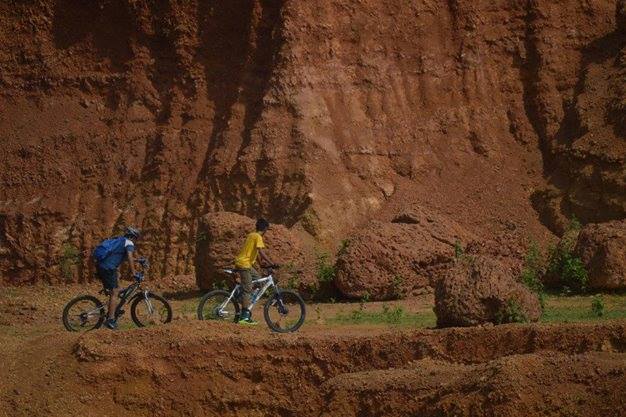 A group of around 100 youngsters is turning a new wheel here. They are going on cycling trips every weekend to popularise this green mode of transport in the city.
The group, We All Ride Bicycle, wants youths to indulge in physical activity and learn more about nature and heritage structures through cycling expeditions.
Ashrujit Mohanty, 32, an entrepreneur and regular participant at expeditions organised by the group, said: "During the last three months, we have completed nearly 15 trips, including those to Shikarchandi, Nandankanan, Dhauli, Cuttack, Dhabaleswar, Munduli, Naraj, Puri, Konark and Barkul."
During the Mahanadi floods, the group went on a trip to Cuttack and visited the famous Odisha Maritime Museum at Jobra. Standing on the banks of the river, they also saw the swirling floodwaters of the Mahanadi. The group also spent some time near the Barabati Stadium, savoured the delicious "dahibara aloodum" and paid obeisance to the local deity Maa Chandi.
Sansar Mangaraj, 12, a school student and member of the cycling group, hopes more of his ilk join the group so that he can make new friends.
"We want more school students to be part of the group and make it a major movement. It is a great way to exercise and keep oneself fit," he added.
The group hosts special expeditions on major international events such as World Environment Day, AIDS Day, World Habitat Day and Friendship Day to spread awareness among people. Founder of the group Piyush Rout, who is in his mid thirties, said: "We are also taking our members to tourism and heritage sites on the city outskirts so that they are encouraged to become responsible citizens and work towards conservation."
Even though exploration on wheels is what that pedals the group, spreading awareness on road safety is one of their main objectives.
Courtesy: Telegraph
Comments
comments