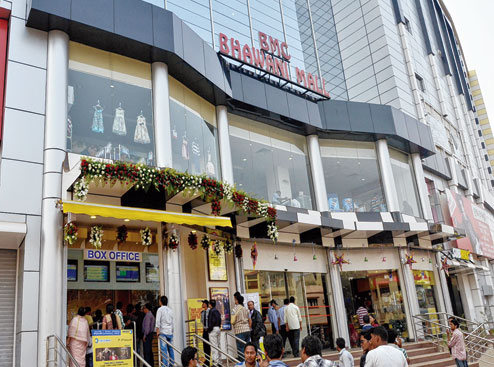 Residents of Saheed Nagar will now be able to buy grocery, clothes and watch movies at the same complex.
The Bhubaneswar Municipal Corporation today allotted shops and open platforms to vendors at the five-storey Bhawani market complex. In the first phase, the civic body today allotted 47 shops and 46 platforms on the eve of the Local Self-government Day, which will be observed tomorrow. The private partner in the project, Bhawani Constructions Private Limited, has constructed 81 shops (120sqft each) and 218 platforms (36sqft each), a civic body official said.
The market complex, which became operational in 2012 in the public-private partnership mode, has been built over six lakh square feet. The mall has a Cineplex, along with a shopping complex and corporate offices.
Comments
comments