Global technology and Consultancy Company AccentureService Pvt Ltd has offered to develop five mobilegovernance applications for the state government.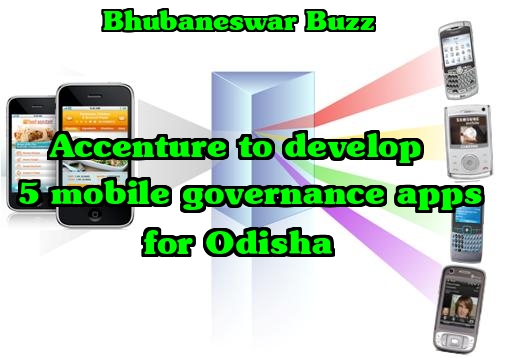 The mobile applications identified are way bill for commercial tax department, bus timing tracker of Dream Team Sahara of State Transport Authority, SAMS e-admission of the Higher Education department, online secretariat pass of Home department and electricity bill payment of CESU for Cuttack and Bhubaneswar.

These existing applications, already developed by the departments, will now be mobile enabled so that citizens can avail the services directly through their handsets, said an official.

In 2013, the IT major had signed a pact with the government for development and implementation of five mobile governance applications on specific areas without any financial commitments from the state.

"We have asked the concerned departments to take steps for development and execution of the project," added the source.

Accenture Services, in its MoU with the government, has also agreed to develop a roadmap for skill development that will help prepare the state to attract investment in various IT and ITes (IT enabled services) sectors. The pact was signed between then state IT secretary, M S Padhi and Krishna Giri, managing director, Accenture Services Ltd in the presence of Chief Minister Naveen Patnaik and Abinash Basisth, chairman of the company. Accenture had expressed its intention for a mutually beneficial tie-up with the state government in areas like policy framework, research and solutions in the field of innovation and technology, solution management, outsourcing and skill promotion.
Source: Business Standard
Comments
comments