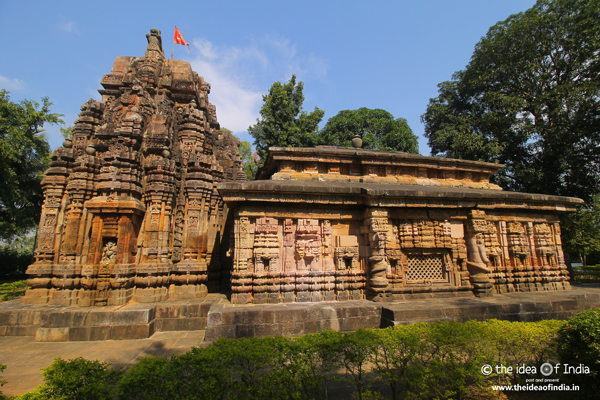 'Khakra' is one of three architectural forms of medieval Odisha (the other two are 'rekha' and 'pidha'). Unlike pidha and rekha, temples of khakra order are very rare. It appears like a boat.
At Chaurasi, a small village near Konark, stands the 9th/10th century built Varahi Temple. The temple is built in the khakra order. It was an important shakti pitha. Goddess Varahi is the presiding deity of the temple.
On its outer wall, one of the key displays is a beautiful image of Surya, the Sun God. On its front porch there are depictions of Naga and Nagi, similar to the depiction at Rajarani Temple in Bhubaneswar. The other attraction is the jali or latticed window, similar to the other such remains at Mukteswra Temple in Bhubaneswar.
In a nutshell, the temple of Varahi at Chaurasi is a mixture of Vaital, Mukteswara and Rajarani temples at Bhubaneswar.
More details and pictures here:
http://theideaofindia.in/chaurasi-odisha-centre-tantric-worship/
Also Read: Some Amazing Facts about Odisha you never Knew
Comments
comments