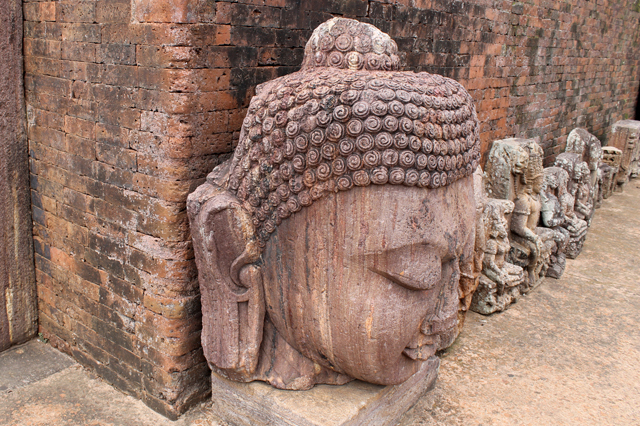 For any lover of historical art of India, the Qutb complex in Delhi followed by the Humayun Tomb in the same city are of special attention mainly because of their extensive use of two contrasting coloured stones, red sandstone and white marble. The Muslim rulers of Delhi had discovered the beauty of India's stone diversity of varied colours and textures and uniquely blended them to create beauty of a high order. However, they were not the first.
To one's surprise, a couple of centuries prior to this Muslim aesthetics, in a much untold place, i.e., Odisha, such experiment of mixing stones had also made its way. Here I am referring to Ratnagiri, a low detached hill of Assia range in coastal Odisha, about 120 km from Bhubaneswar. Ratnagiri once sparkled light of Buddhism attracting visitors from far and wide including HuenTsang, the celebrity Chinese Buddhist monk of the 7th century AD.
The main monastery of Ratnagiri has a lovely gate where blue chlorite schist blend beautifully with locally available khondalite stone. It has carvings of geometrical patterns in the shape of lotus buds, balls, creepers and a range of human characters including royalty and divinity. On its lintel there is depiction of Gajalakshmi, the symbol of wealth.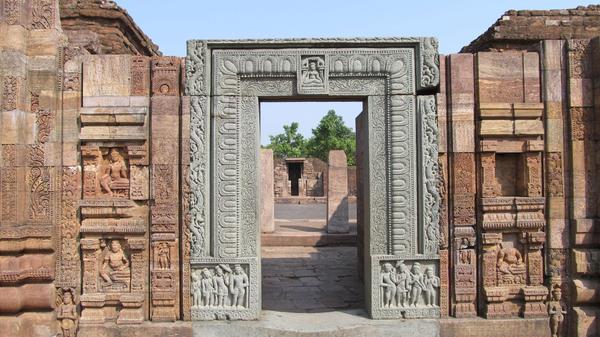 The gate is not only a showpiece of Odisha but also of the entire country. This is mainly for its liberal use of contrasting colours, concept and minute carvings, often leaving a serious visitor spell bound. Once entered through this gem, the visitors are welcomed by a vast courtyard housing both attached and detached images of Buddhist gods and goddesses, such as Padmapani Avaloketesvara and Harita. But the key attraction is a colossal Buddha head with his half closed eyes, protruding nose and leap, and usnisa hair. The Buddha head is filled with compassion. The monastery or the mahavihara of Ratnagiri is the largest in the country. It was two storied and made of bricks. Monks once lived here for generation after generation and welcomed intellectual stalwarts such as Taranath and HuenTsang. They also pursued excellence in artistic creativity.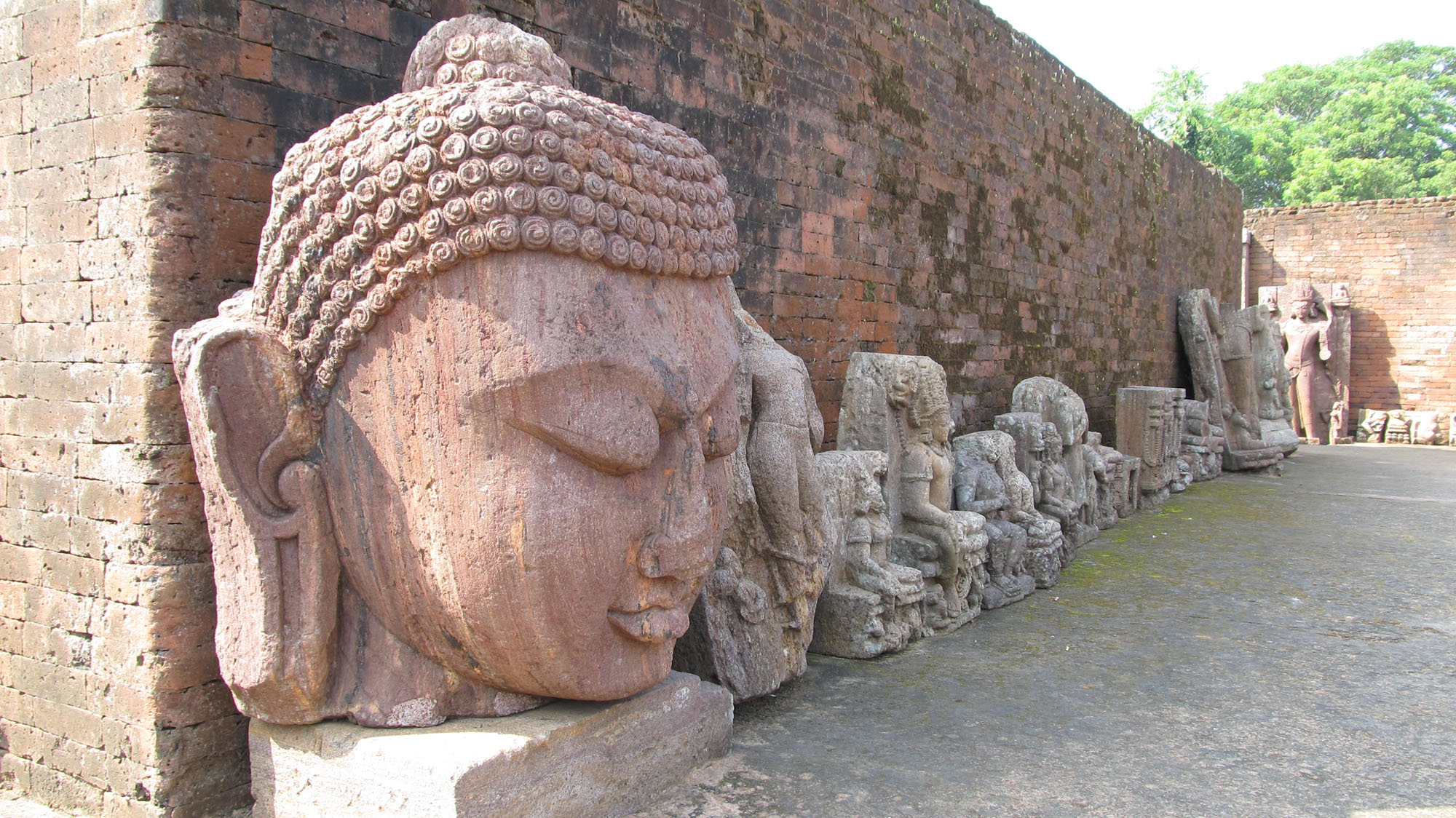 Beside the mahavihara there is yet another monastery, but much smaller in size. A few meters away stands the mahastupa, a colossal Buddhist stupa made of bricks, surrounded by a large number of smaller and portable stupas, each erected as a commemoration to a dead thera. Ratnagiri has a prized destination for containing the largest number of votive stupas anywhere in the world. The stupas vary in sizes and shapes; some even have niches containing Buddhist gods and goddesses. They are either made of stones or bricks.
From the hill top, a visitor can have a spectacular view of the surrounding countryside, the rural charm of coastal Odisha. The site was excavated by the ASI in 1960s. The findings suggest that it was active from 5th to 13th century AD. A museum built by the ASI displays some of its rare and unique findings. It was a centre of Mahayana and Vajarayana Buddhism.
I had visited Ratnagiri in 1994 as a student. At that time there was no road. One had to cross the Birupa River by a boat and then either by walking or a ride in cycle rickshaw, the only mode of transport at that time. Now of course, there are no such hurdles. Not only a well-connected road, but also a luxury hotel that has come up in the foothill. But the village life has not changed much. There are farmers, fishermen and other caste ridden occupants all around. Spending a day at the site and its vicinity will no doubt leave a visitor with a memorable experience.
Ratnagiri or the Diamond Hill – into a lost Buddhist Civilisation
Comments
comments