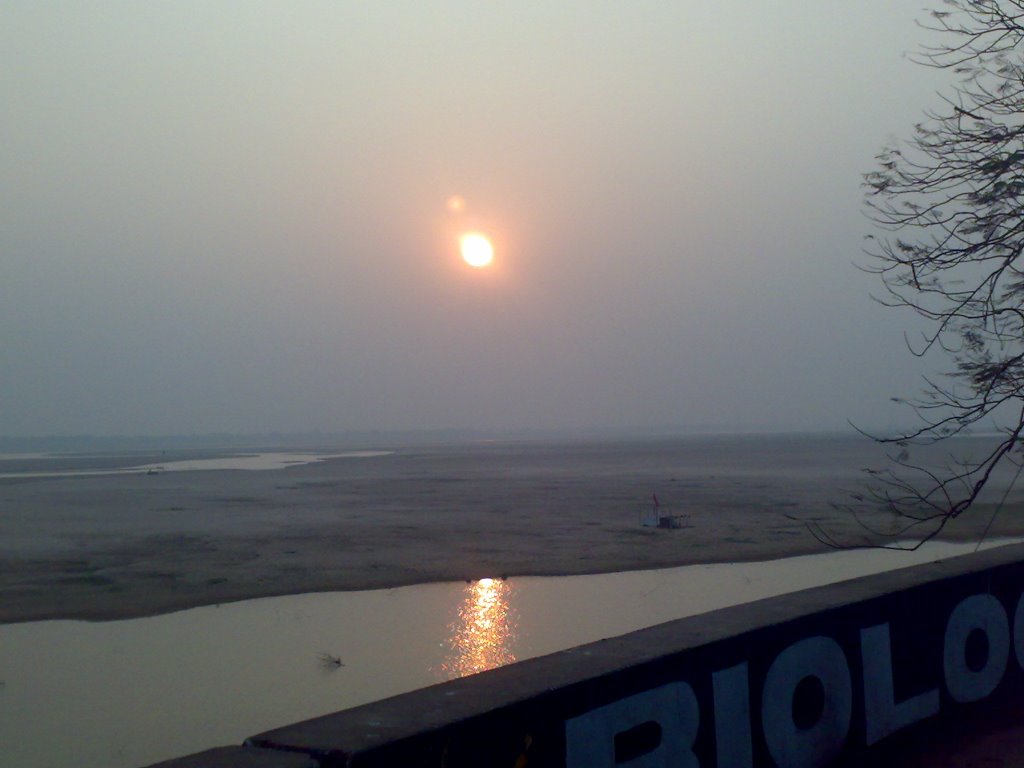 At the end, do you return to the beginnings?  What did you learn, what can you recall, of those days when the eye was fresh and the imagining innocent? The clay images of Durga, sunlight dancing on the waters of the Kathajodi are images hard to forget.
translated from oriya by
rabindra k swain with jayanata mahapatra
Jayanta Mahapatra, best known as an English poet, has been writing in Oriya for more than two decades. This is a
translated excerpt from the autobiography that he is writing in Oriya.
Today as I sit down in my home in the crowded Tinkonia Bagicha area of Cuttack, I find every little bit of my heart has come out of my chest and flown to another world.
That very heart, to which I have been listening ever since I was a child, something that I have never seen, something that none can ever see, ever, not at all. That heart which, who knows lies hidden where, in which unknown embryo; but instead of lying curled up in the innocence of love, it comes out, elongated, eventually becoming so long that it could encircle the earth a number of times. That heart of childhood is no longer with me. What is left is only a kind of image of that heart.
Perhaps a piece of my father's heart remained in his worn-out hands. At least I believe so. When I was about five years old and I followed him wherever he went with my little hand in his, it seemed as if my father's heart was throbbing quietly by itself, there in his palm. That is what my unreasoning mind says. I remember vividly the time of immersion of the clay images of Durga, in the early morning of the 11th day of the month of Aswina (October), when my father and I walked out of our government quarters on the bank of Kathajodi at dawn towards Chandini Chowk, where the gods and goddesses in their scintillating arches were lined up prior to their ceremonial immersion in the river. The deafening sound of different drums, coupled with excited talk, seemed to make the waters of Kathajodi quiver with an unknown consciousness. And my mind breaks away from me as I watch, entranced, and keeps dancing in the hypnotic eyes of the goddess.
To continue click the following link
Comments
comments