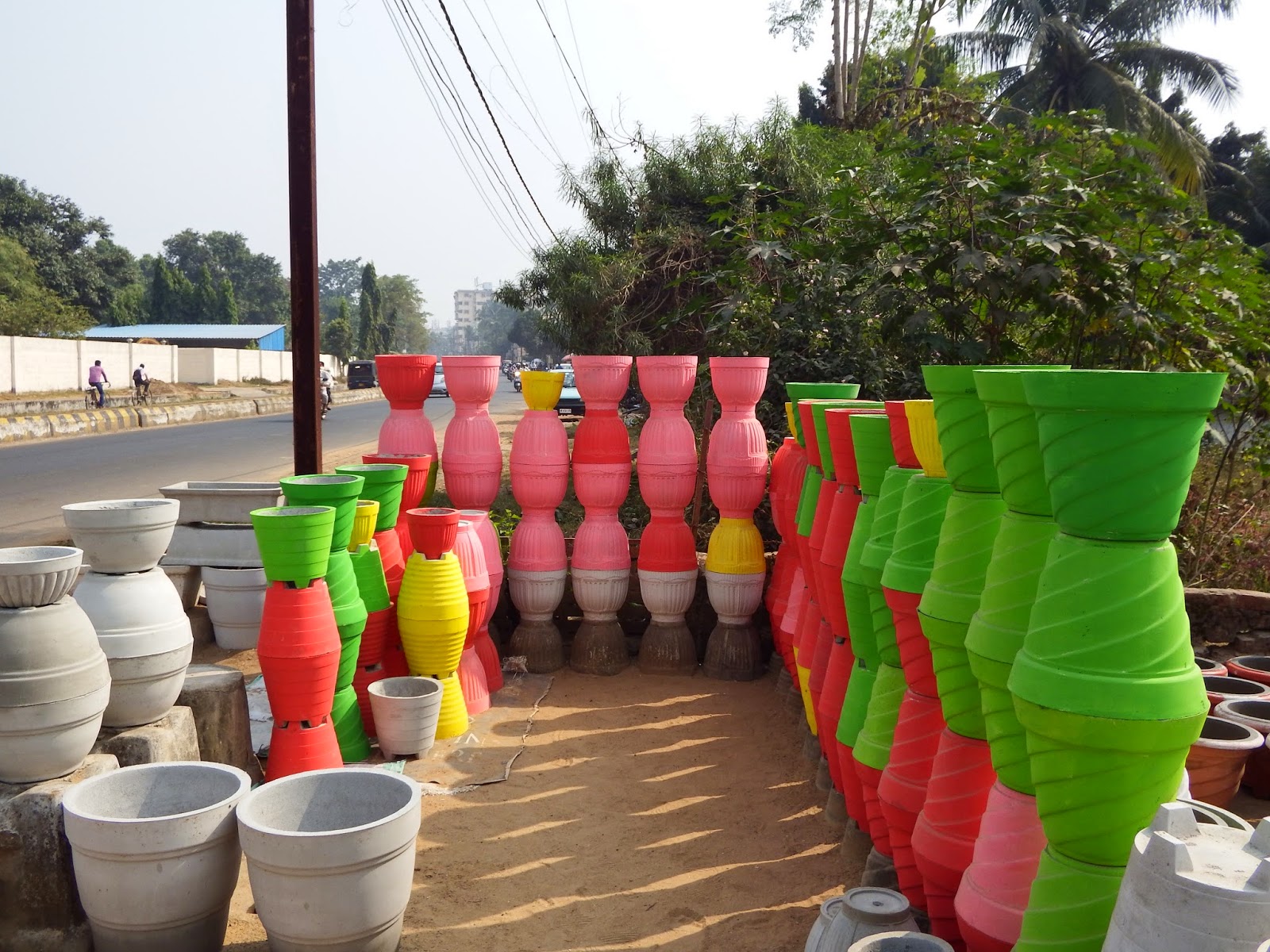 While travelling today, I was stuck by this colorful array of Vases or Gamlas. I stopped to check if I can get a good shot.While I was looking at the vases the owner, Mr Puttan Khan, the man in the photo came running to me, and asked me if I wanted to buy them. I said, I would love to,but , I live in a rented apartment with no space for gardening or plants, I asked him if I can take a photo of him with his vases.
"Jo cheez tikegi,uski tasveer lijiye,taaki jab mann ho aake dekh sake, ham to aaj hai kal nahi" (Take photos of things which are permanent, I am temporary) He said while smiling, the photo in which he and his family appears (His wife, His son, he has 2 sons about 6 and 7, there was another baby I could see in the shack) was taken when I was looking for a a good frame for the vases.
He has been having trouble with his landlord, who has been trying to evict him from the place, he is looking for a new place to live with the rent within 800- 1500 rupees. He pays 1000 bucks per month just for the land visible in the image, he has created a shack visible in the background. When asked him about his budget. I said, I'd try whatever I can to look for a place for him, but I don't finding a place like this one would be possible, The current place has ample space for him to create and show and sell his work, the array of colorful vases is eye catching.
If you stay in Bhubaneswar and you're looking to buy his beautiful work or you're know of a place where he can shift, contact me on my Facebook page, or contact me directly if you know me. It was stupid of me to not take his number, I'll go there again tomorrow, If he has a number, I'll share it here so that you can buy his stuff directly.
– Chintu
This post is a part of new travel/photo journal. ChintuTravels.
http://chintuchaiwala.blogspot.in/2014/12/chintutravels-mr-puttan-khan.html
Comments
comments