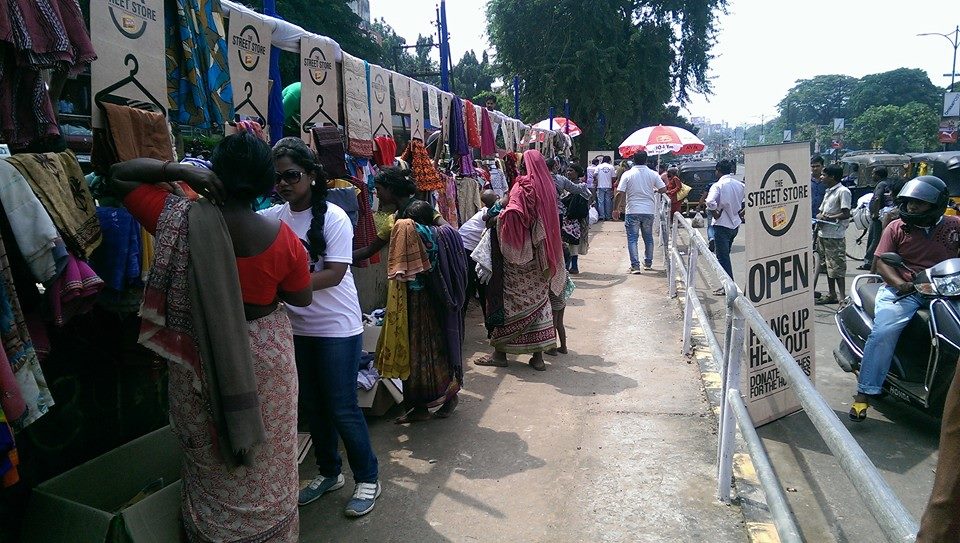 Bhubaneswar,  notched up a rare first in India when it hosted the country's first 'The Street Store', the world's first rent-free, premises-free and pop-up clothing store where the homeless choose whatever they like without having to pay anything.
The event, organised at the entrance of Hotel Marrion in front of Ram Mandir in the city from 10 am to 5 pm on Tuesday, got  a huge response both from the donors and the beneficiaries.
There was a beeline as soon as the The Street Store opened at 10 AM. By pack-up time, as many as 605 poor people from the city had walked away with dresses of their choice and a broad smile.
The clothes and footwear up for grabs at 'The Street Store' were donated by the people of Bhubaneswar.
Donations started pouring in hundreds more than a week before the event after a massive campaign on Facebook and Radio Choklate, the organisers said while thanking the people of Bhubaneswar for their 'overwhelming' response.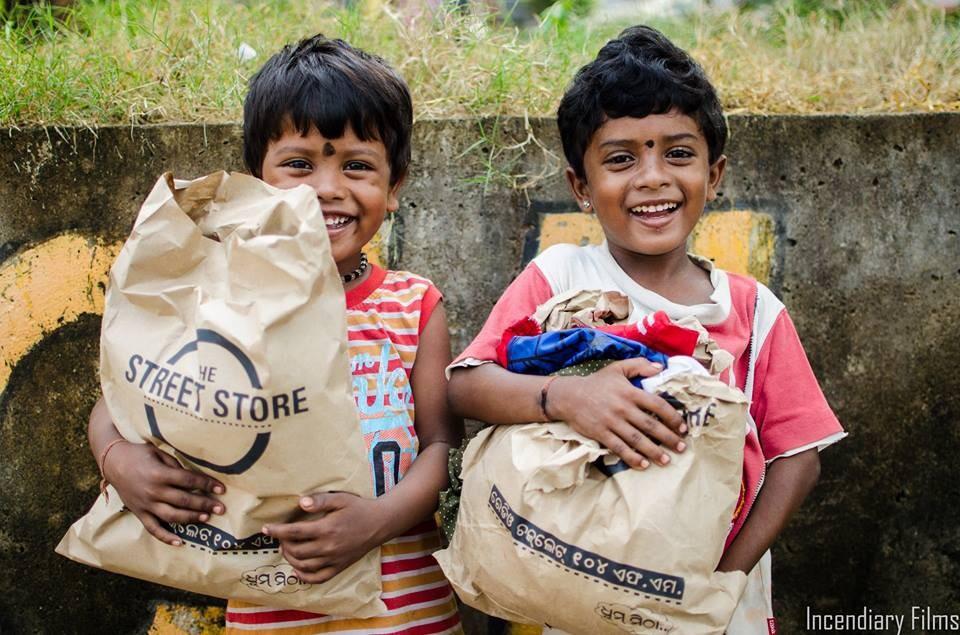 Courtesy: Odisha Sun times
Photo courtesy: Raj Sampad
Did you know Bhubaneswar Buzz is only portal covering Odisha to have more than 22,000 followers (consistent) in top 3 Social media platforms i.e. Facebook,Twitter and Instagram
Bhubaneswar Buzz is available in 10 social media channels, check out all of them here
Did you know Odisha is first in India to host Asian Surf Championship
Like Us in Facebook to get more content like this
Comments
comments