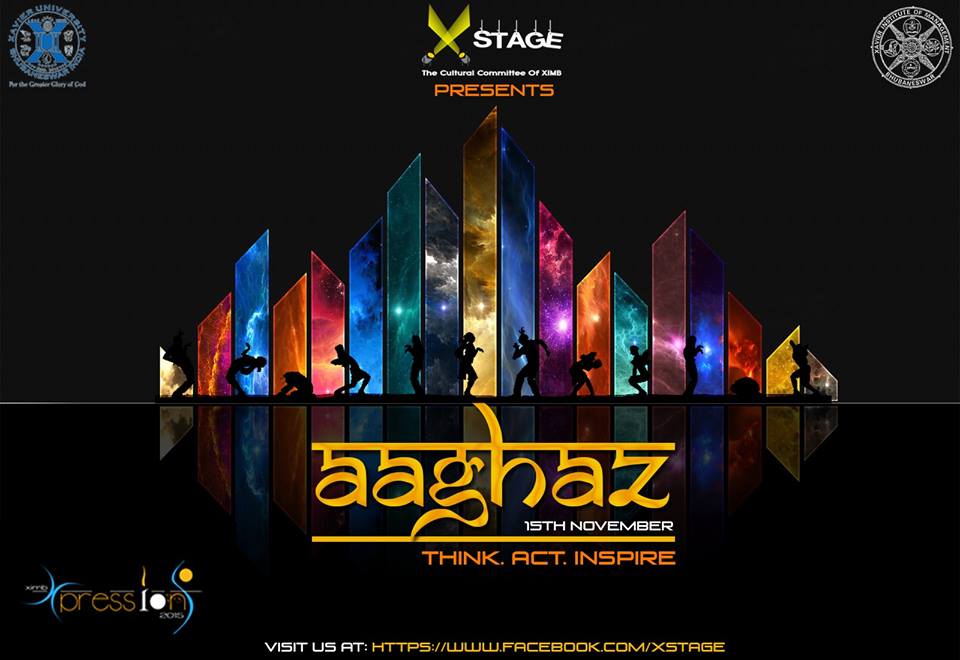 Xpressions is an annual Management Cultural fest organized and managed entirely by the students of Xavier Institute of Management, Bhubaneshwar. It is spread over three days and has a variety of events catering to a diverse crowd. This year, the fest is scheduled to happen on November 13th, 14th and 15th. There are business simulation games as well as cultural activities to keep everyone busy and entertained.
As part of this three day extravaganza, one of the events is a Street Play competition called AAGHAZ. Street Plays, also called nukkad natak, are famous tools for contemporary artists to convey a social message using short, meaningful skits. The Cultural Committee of XIMB, X-Stage, has adopted this method to challenge the growing indifference in today's youth towards issues that really matter, albeit in an entertaining manner. The event aims to increase social awareness amongst the youth regarding relevant issues, using their talent and creativity to do so.
This year, the theme for the competition is "Lead the Change". Teams from various colleges will present their play on one of the three sub-themes – 'Drug abuse and its effect on a family', 'Women Empowerment', and 'Reservation and Quota System'.
Xpressions Promotions – [email protected] – Gmail
Comments
comments