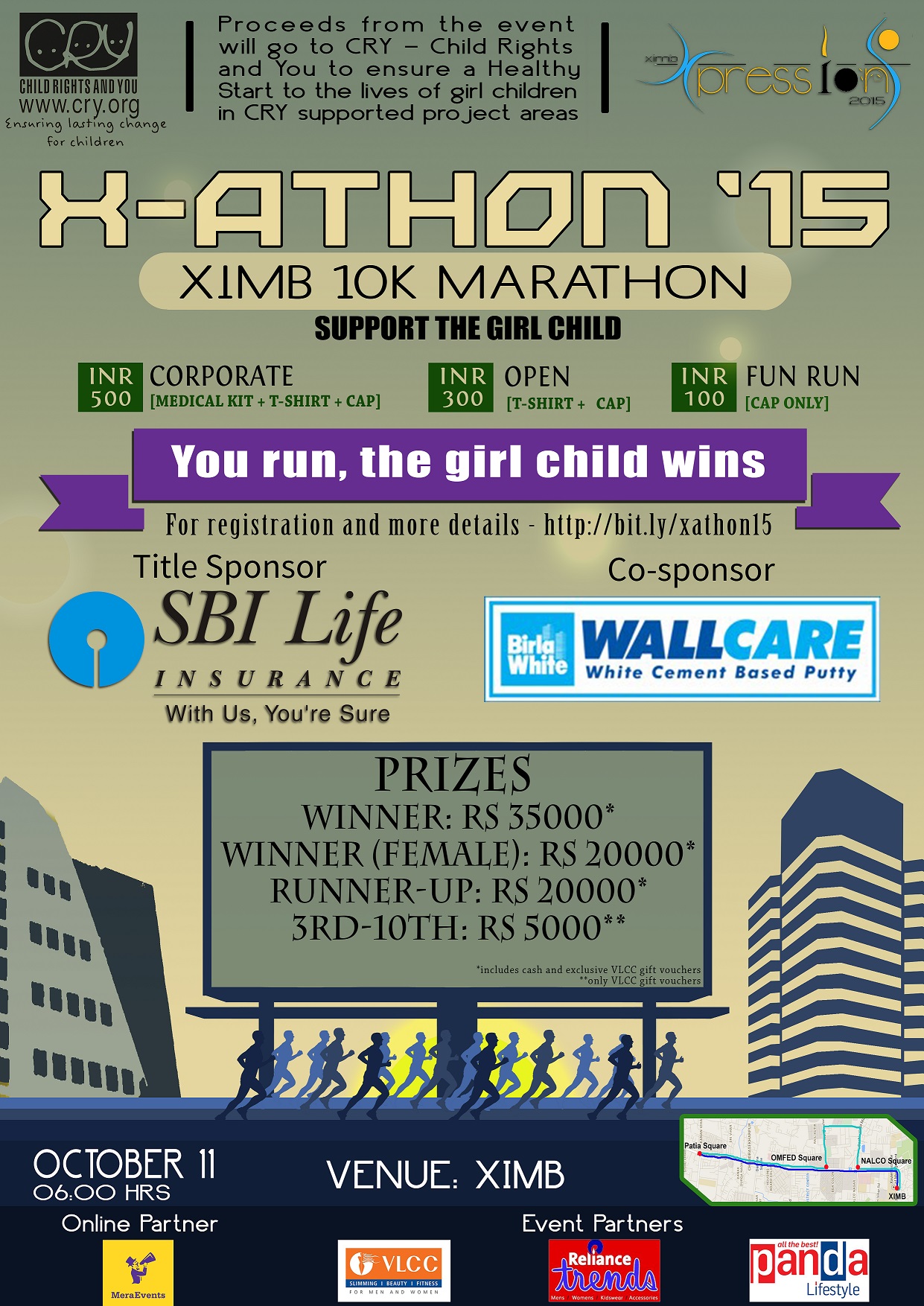 A little ounce that you spend on yourself will help a girl stand on herself. So, this Sunday come and join the noble cause.
Register here for participating in the marathon: http://bit.ly/xathon15
Come and Be Part of X-athon '15 on 11 October, 6 AM at XIMB.
Proceeds from the event will go to CRY – Child Rights and You to ensure a healthy start to the lives of girl children in CRY supported project areas.
Comments
comments