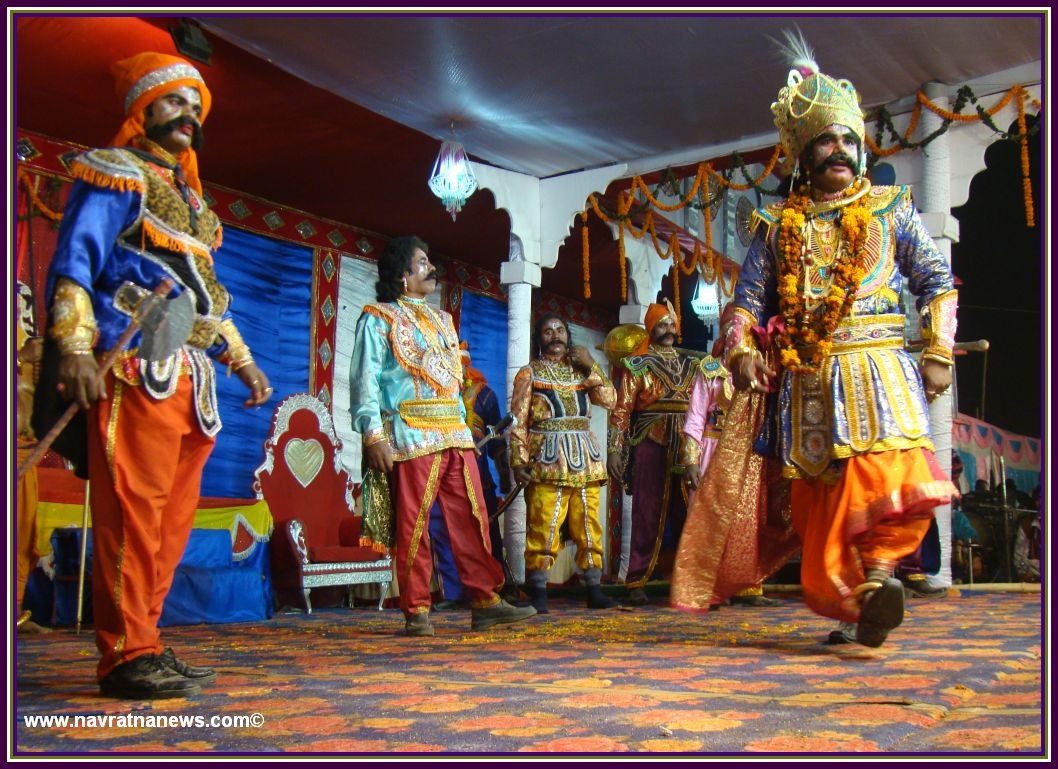 Bargarh town in western Odisha is agog with excitement ahead of the 11-day-long reign of demon king Kansa as Makar Sankranti festival ushers in the world's biggest open air theatre 'Dhanu Yatra'.
By January 14, the day Makar Sankranti is celebrated, entire town, about 380 km from here, will have been decked up and ready for Dhanu Yatra, which is more than just drama – it's a contemporary re-enactment of a classicial tale where everyone, from an ordinary man to a government minister, is willing to play along.
Everything happens within the framework of the basic plot: Lord Krishna visiting his uncle Kansa's palace in Mathura and eventually killing the demon king.
During the 11-day festival, Bargarh town becomes the Mathura of the Dwapar Yug, one of the four ages described in the scriptures, the Jeera river becomes the Yamuna river, and Ambapalli situated on the other side of Jeera, turns into Gopapura.
The story of Maharaja Kansa, his death and different acts of Lord Krisha are enacted in 14 main places in Mathura and four main places in Gopapura.
Another special feature of Dhanu Yatra is that actors and actresses deliver dialogues of their own without the aid of any written script.
The district administration has been making all arrangements to make the drama festival a cultural extravaganza.
The popular festival came into existence in 1948 amid lingering festivities of independence from the British rule and is now regarded as the world's biggest open-air theatre.
Dhanu Yatra also gained the status of a national festival last year.
Courtesy: IANS
Comments
comments