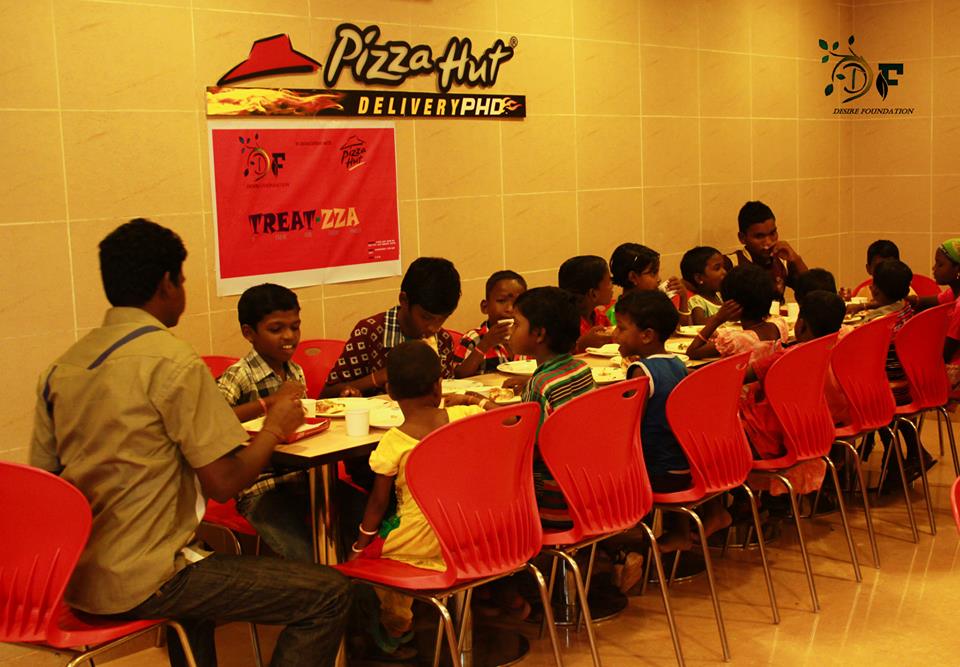 The Desire Foundation with its motto to bring smiles upon the faces of the underprivileged undertook a project named TREAT-ZZA ,in which, the street dwellers , comprising of 12 children within the age group 4-6 years were taken to Pizza Hut on the auspicious occasion of Vishvakarma Puja on 17th September,2014 . The basic aim of the project was to give the kids an insight to the life we lead and make them feel as one of us.
The project was a big success owing to the members who conducted it and to the entire team of Pizza Hut.
Respect for this awesome work taken.
Comments
comments