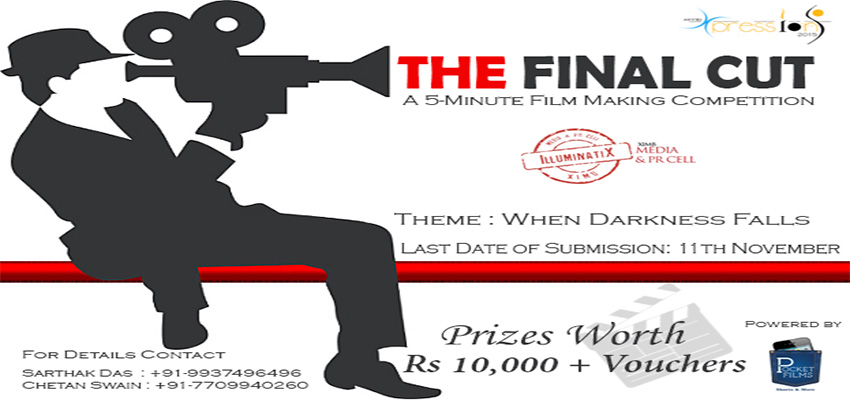 The Final Cut :: Xpressions'2015 ::
Make a short film based on an original idea on the theme "When Darkness Falls"
Round 1 : Round 1 will be an eliminator and the top 5 entries will be shortlisted for the next round.
Round 2 : The 5 shortlisted films will be given a span of 4 days to promote their film online and generate likes for the same.
Round 3 : All the 5 shortlisted films will be screened at XIMB and will be judged by our esteemed jury.
The final results will be based on the judgement of the jury as well as the number of likes generated on youtube.
Comments
comments