The Federation of Hotel and Restaurant Associations of India (FHRAI), an apex body of four regional associations representing the Indian hospitality industry is holding its Golden Jubilee Convention on 25th, 26th and 27th September 2015 at Mayfair Lagoon and Convention, Bhubaneswar. Slated to be one of the biggest events in Hospitality and Tourism sector in India, the Convention theme is the much-adored Sanskrit verse Atithi Devo Bhava meaning 'Guest is God. Odisha Tourism has also joined FHRAI as Partners of the event.
This high profile event is all set to witness participation of more than 800 delegates representing top echelons of the hospitality and tourism industry in India, leading hoteliers and other stakeholders in the industry.
The Golden Jubilee Convention will start with unveiling of Odisha 3D Map at Biju Patnaik Airport by Tourism Minister of Odisha Shri Ashok Chandra Panda today.
The first technical session 'Atithi Devo Bhava: The legacy continues' of the golden jubilee convention will commence in the afternoon and will be inaugurated by the Hon'ble Chief Secretary of Odisha. The second session of the day will deliberate upon the crucial aspect of 'Taxation in Indian Hospitality Industry-Challenges and Solutions'.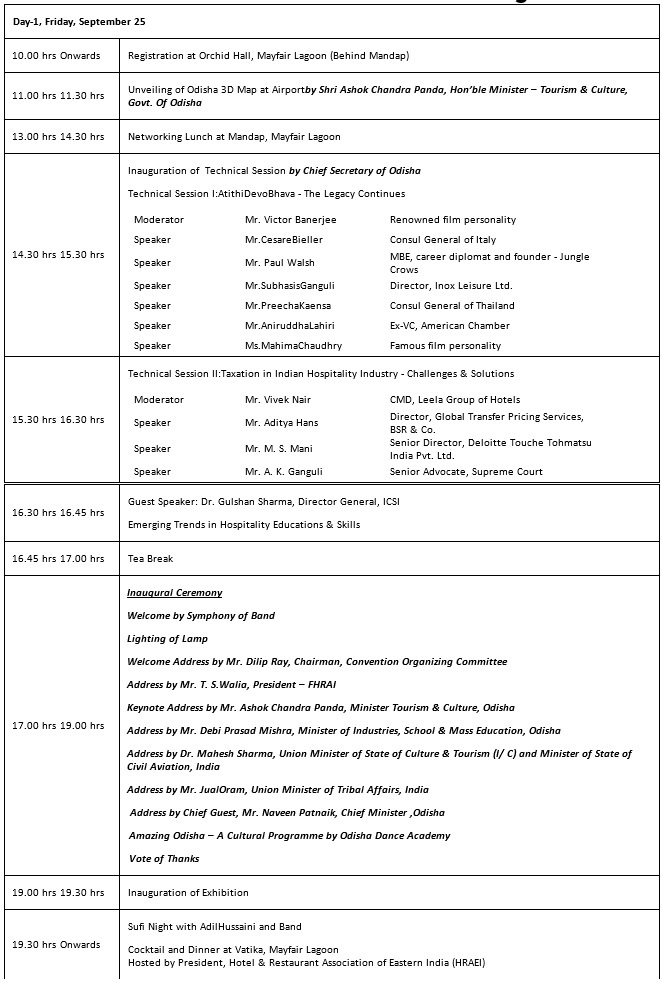 Comments
comments