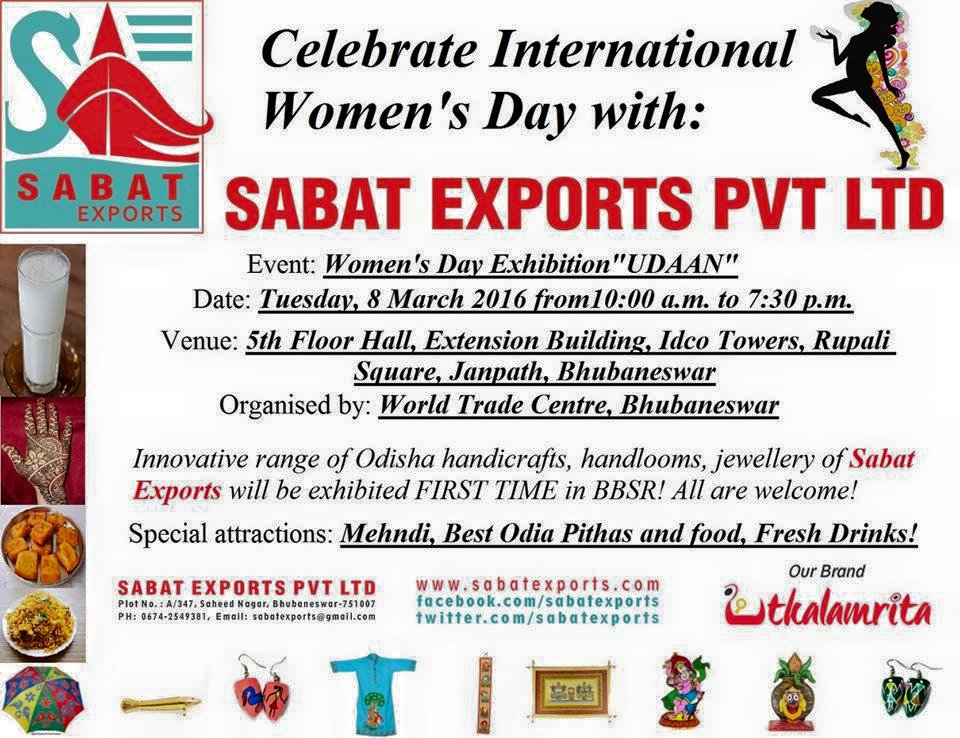 Thanks Sabat Exports for sending us the update below:
We are proud to be part of Internaional Womens Day Exhibition "UDAAN" organised by WTC Bhubaneswar! As. Odisha celebrates Entrepreneurs' Week through this week and Women's Day on March 8th, this event symbolises best of both worlds.
We cordially invite each of you to the exhibition. Details:
Event: Women's Day Exhibition "UDAAN"
Date: Tuesday, March 8th from 10 a.m. to 7:30 p.m.
Venue: 5th Floor Hall, Idco Towers, Extension Building, Rupali Square, Janpath, Bhubaneswar
Sabat Exports Private Limited will be exhibiting best and most innovative of Odisha handicrafts, handlooms, jewellery and other products.
Added attractions are: mehndi, best of Odia pithas, food and fresh cool drinks to beat the heat! All r welcome! Do share the event widely! Happy Women's Day in advance!
Comments
comments