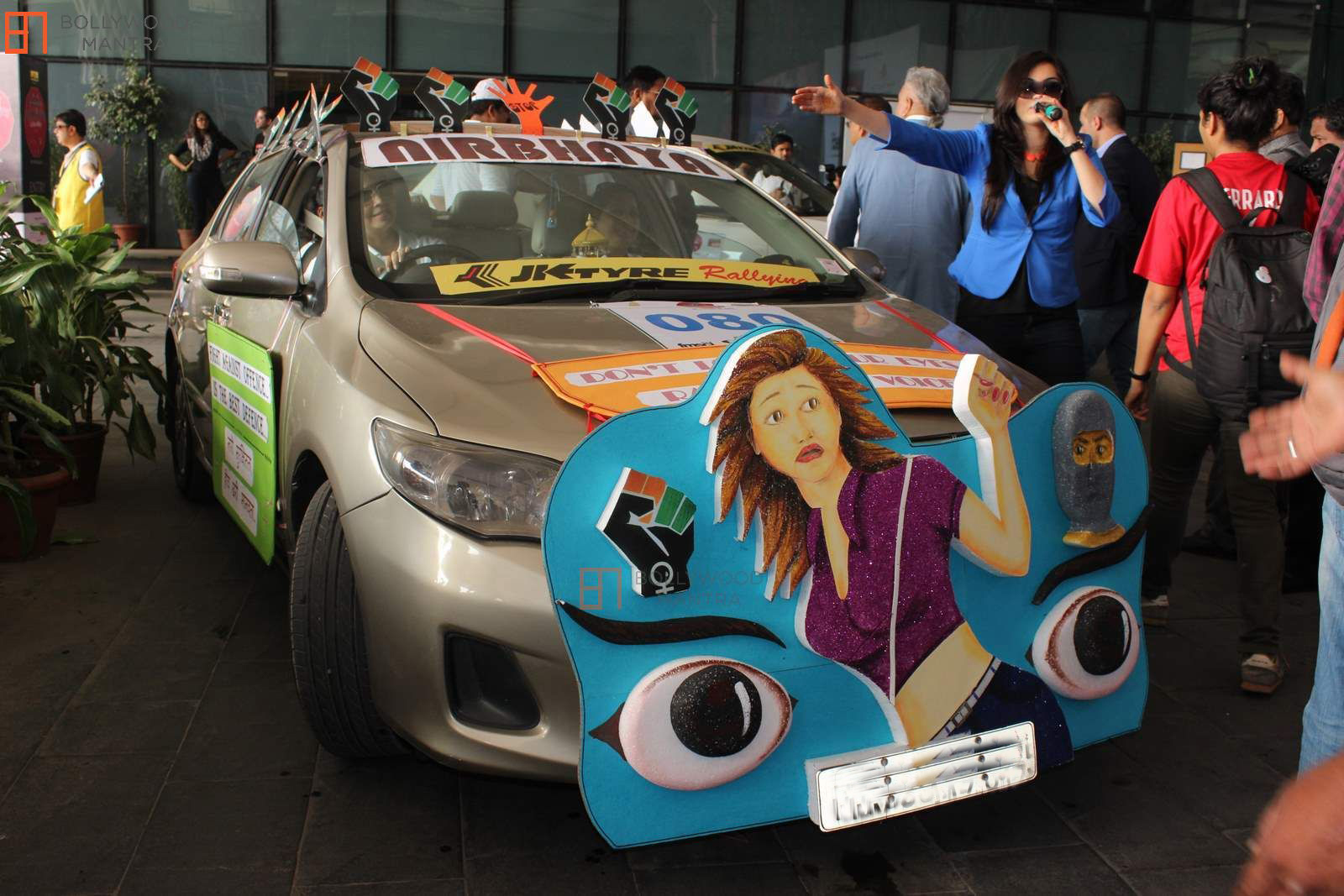 The capital city will flag off its first-ever women's car rally on 6th March 2016, where around 150 cars driven by ladies only will pass through Sainik School, Bani Vihar, Ram Mandir, Shatri Nagar, Jayedev Vihar and at last end in 7th Battalion ground by covering a distance of 40 kms.
It should be noted, the leading creative agency 'Carnival' that already has kept a foot print in the event market by conducting two successful Automobile based creative events – Phoautography and Luxotica is organizing this Women's Car Rally themed on 'Pledge for Parity' in association with Seva Prayas Foundation.
We are thankful to the ladies of twincity who already have registered their participation through our online and offline registration systems. After seeing the overwhelming support through participation of the ladies we are now sure of a rocking event to be staged on coming Sunday, said Subrat Dash, Director of Carnival. Still the Registration is on. Interested ladies of twin city can enroll themselves by logging in our official website www.carrally.in, he added.
In this car rally 2 members or maximum 4 members will be allowed in each car and every participant is advised to come up with innovative theme in line with social appealing message. The winners will be rewarded by Cash Prize – Winner: Rs.10,000, 1st Runner up: Rs.6,000 and 2nd Runner up: Rs.4000 based on the theme which will be decided by the Jury. Eminent personalities like Anuradha Biswal, sports icon, Valena Valentina, National level karate champion & Sulagna Routray, Tv anchor are also taking part in this car rally.
Comments
comments