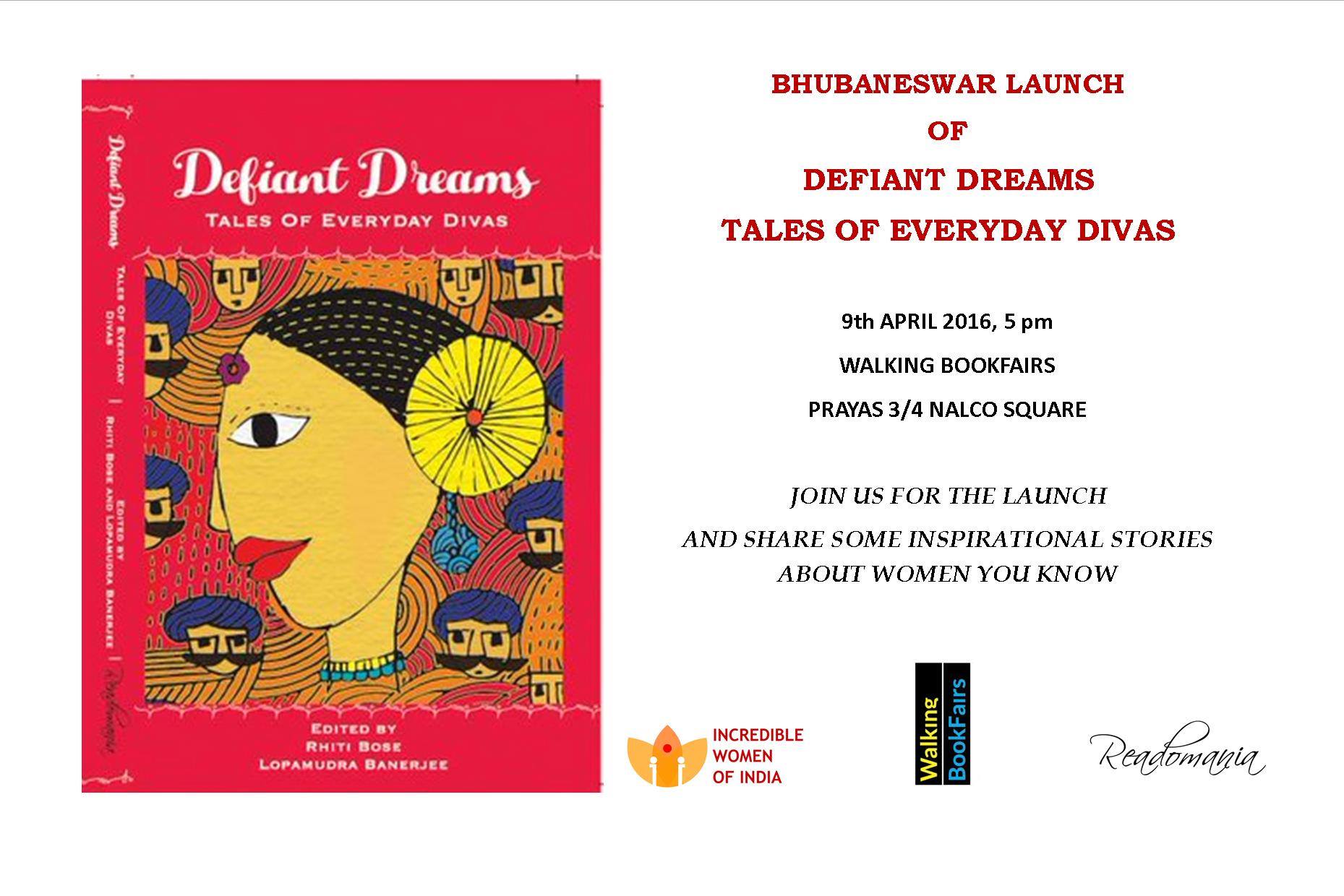 Dear Friends,
You are cordially invited for the Bhubaneswar Launch of Defiant Dreams – Tales of Everyday Divas, an anthology on 24 short stories on everyday women.
Join us at Walking Bookfairs garden, 5Pm on 9th April 2016 for some refreshments and informal discussion on 'Inspiring Women We Know.'
It is an open event, so do bring along friends and family. Hope to see you there.
Best,
Rhiti Bose
Editor,Defiant Dreams
Founder/Chief Editor Incredible Women of India
Comments
comments