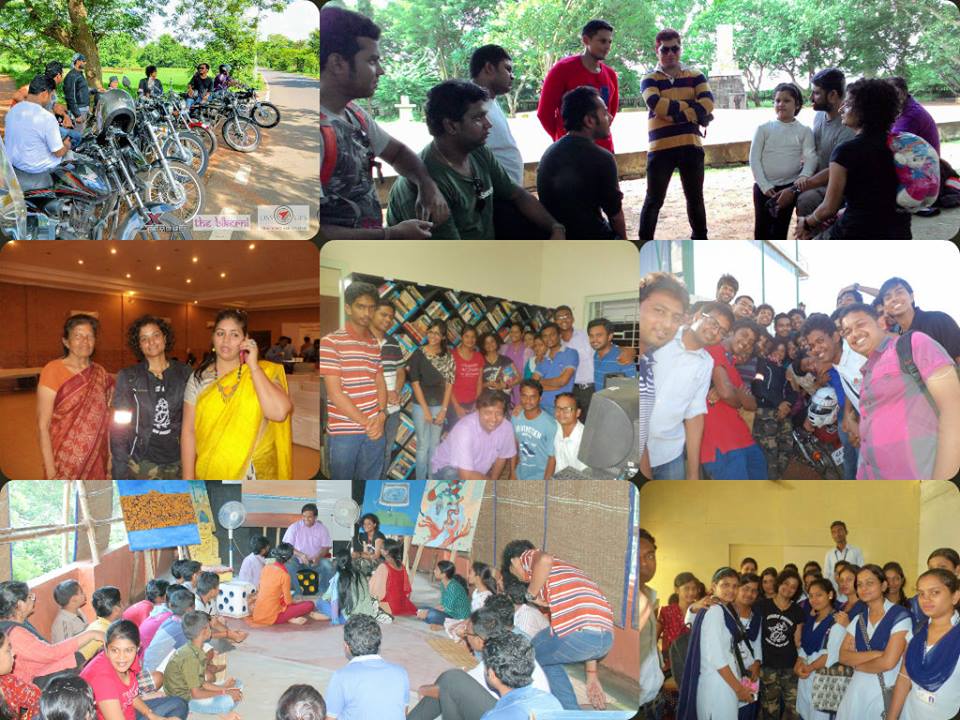 ORISSA – A state I had not prepared for…. 'coz I didn't have much info about it. Had heard lukewarm comments about it, but, as always, had kept an open mind when visiting Bhubaneshwar, during the ride.
& Did this state surprise me & how…. I've become a big fan of Oriya people. So proud of myself that I could spend some time with them.
1) The route from Andhra into Orissa is very scenic & quite peaceful, unlike what I expected, from incidents heard. The greenery continues through the 2 states, without making any partition.
2) Unlike what I heard, Bhubaneshwar is a very well-planned city. Had an opportunity to ride through the city on my own, finding places. Even though took some wrong turns, the roads are planned well enough not to get lost.
3) The city was as clean as any other city I have seen in all other states I crossed through. Actually, I found it better than couple of them.
4) Lot of places to discover & travel in & around the city. Had time to visit only a couple, but am sure, would be back to discover more, next year.
5) Finally, the main reason I fell in love with Orissa – The PEOPLE. I had the luck of meeting some of the strongest & proud Oriyas. Was completely taken off-guard to know that quite a few of them had quit their jobs to follow their heart, something I had come across rarely anywhere else, during the trip. Was lucky to ride with proud Oriya bikers & interact with them regarding the cause.
I was also lucky to attend a seminar of strong women, representing the tribal part of the state & well… guess what…. 5, out of the odd 25 women present there, were bikers!!! Completely blew me off…. …Then addressed students of 2 colleges & the sense of individuality & strength of character I found in them, was beyond my expectations. Well aware, well-connected, they totally floored me with their response & interaction.
& last but not the least, had a very beautiful opportunity to meet this individual, in whom I recognised an undying passion to build a beautiful today & tomorrow…. who, just like me, believes in goodness of India & is doing his best to promote it his way. He runs an Organisation & has this library, completely gifted by individuals, which is open to everybody, interested in books, & volunteers to spend time for social causes, all age-groups. His thoughts are out-of-the-box & the passion and interest he & the group generates for the people, are beyond explanations. Was difficult to pull myself away from the discussion, despite 2 hours spent with them, and even missed out on my-time, so that I could stay with them for a few minutes more.
A beautiful state with beautiful people… with a budding desire to see a progress within themselves…a passionate undercurrent among-st a subdued exterior…. an undiscovered state – Orissa!!! I promise i'll be back for more…very soon!!
Full credits to Lone Gal Traveller, this was part of her facebook page post, original link below
Lone Gal Traveller about odisha
Comments
comments