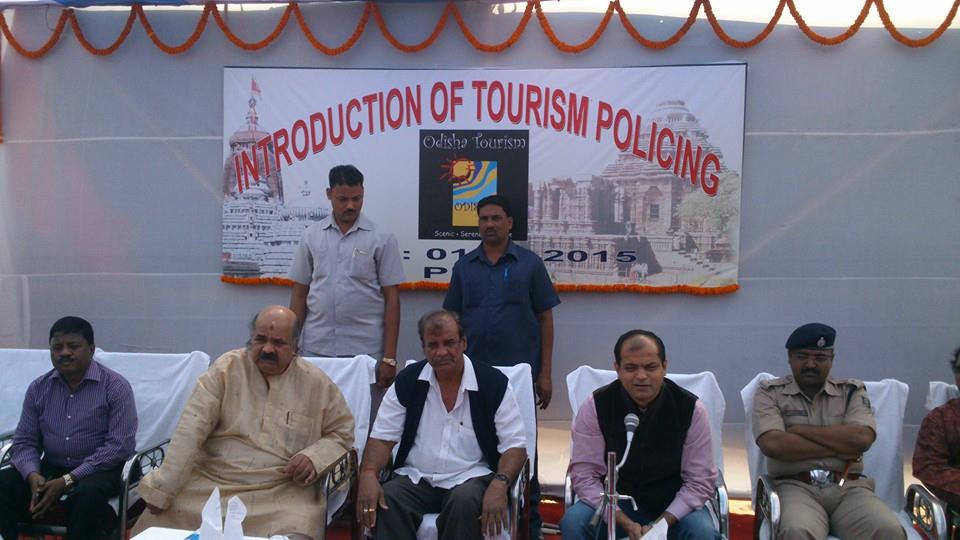 Tourism policing system has been started functioning with the help of Department of Tourism,Odisha in the route of Puri to bramhagiri, Bramhagiri to Satapada, Puri to Ghanashaym Hemalata (Under Ramachandi Police Station) and Ghanshyam Hemalata to Konark.Department of Tourism (DoT) has provided four vehicles for the purpose while District Police Administration has deployed 20 personnel for this purpose.
The primary duty and responsibility of Tourist Police will be to assist the tourists and prevent crimes. A Control Room for proper coordination will function at Tourist Cell under the Sea Beach Police Station.Call signs for the patrolling in different routes have been assigned.
Tourist Police on Puri –Brahmagiri area can be contacted on 1 while Tourist Police on Brahmagiri –Satapada route can be contacted on 2 and Tourist Police on Puri to Ghanashyam Hemalata) on 3 and Tourist Police on Ghanashyam Hemalata —  Konark) can be approached on 4.The Tourist Helpline number is 1800-200-2524.
It has been decided to open tourist police cells at five more  police stations across the state.
Tourist Police system will operate in Gopalpur, Chandipur, Lingaraj, Nandanaknan and Dhauli soon.
Comments
comments