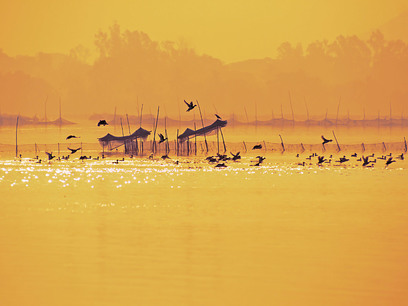 Swosti Group, the leading hospitality company in Odisha, has several eco tourism projects in the pipeline. One of the major projects is an eco-friendly resort at Chilika Lake – the Swosti Chilika Resort. Speaking about the project, JK Mohanty, CMD, Swosti Group, said, "It was difficult to get a CRZ (Coastal Regulatory Zone) clearance from the ministry of environmen,t but the project is now being handled by one of the well known architects from Thailand. The resort will have huge landscaping area with residential villas, pool villas and cottages, all overlooking the 1100 sq km Chilika Lake." The facilities include a modern spa, Yoga centre, herbal gardens, water sports activities, high-end houseboats with facilities for conferencing and spa. "Smaller boats are being imported to take the tourists around the 26 islands situated in Chilika Lake. This would be one of the most action packed resorts of India," stated Mohanty.
Another eco tourism project is the luxurious Eco-Forest Lodge at Bhitarkanika, the largest mangrove forest in eastern India, which is home to a large variety of wildlife and crocodiles. "People who have visited Bhitarkanika call it the 'Mini Amazon'. We are also in the process of getting the CRZ approvals for our resorts in Puri and Satpada Lake, which is the home for India's largest collection of Irrawaddy Dolphins," stated Mohanty.
Mohanty who is also the chairman of Hotel & Restaurant Association of Odisha (HRAO) and chairman – IATO, Odisha Chapter, stated, "Looking at the huge expected growth in tourism and the acute shortage of trained manpower in the hotel industry all over the country, we entered into hospitality education sector with Swosti Institute of Management & Social Studies (SIMSS) affiliated under University of Culture, Govt of Odisha." SIMSS has successfully completed one year and is offering three years Bachelor Degree in Tourism & Hospitality Services and two years Master Degree in Tourism & Hospitality Services.
Comments
comments