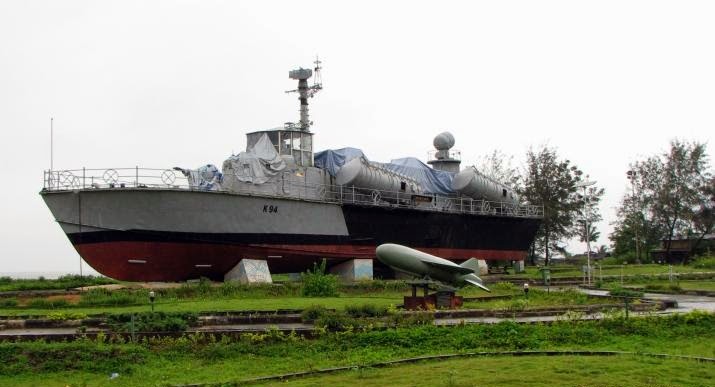 Can we look at establishing an Indian Naval Ship based Museum in Odisha on the lines of those established on Vizag, Ernakulam (Kerala) and Karwar (Karnataka), which attracts a lots of tourists. Similar, tourist attractions are common in US (New York, California, Texas, San Diego) & UK too.
Establishing this on land (on the beach) would not require lots of money for maintenance and rather it would pay for its upkeep by organising paid entry for visit, light n sound show about its history, open air restaurant on flight deck, souvenirs, paid photography with displayed arms, aircraft and equipment. Lessons can be learnt on upkeep & maintenance from already established platforms.
This would bring in lots of tourists (from Land Locked States) & revenue for the state and a source of income for local population.
Option 1.
We can set up INS Viraat (post its decommissioning in 2017-18) and reap in the benefits of having the sole aircraft carrier of India displayed in Odisha.
This will be the sole aircraft carrier on display for the next atleast 30 years as no other aircraft carrier will be decommissioned in next 30-40 years ( INS Viraat is 50 years plus). This will attract tourists from England as well as this air craft carrier fought in Falklands war with Argentina.
Option 2.
Displaying INS Godavari, the first indigenuously built warship in India which has been decommissioned on 23 Dec 15 (after 30 years plus service). It has a rich maritime history which can be showcased as a movie.
Navy is looking forward to establishing it as a museum and would be more than happy to oblige Odisha Govt's request (if sought).
Suggested places are near INS Chilika, Gopalpur, Paradip, Balasore.
This would be perfect tribute to the rich maritime history and auger well with the rich tradition of "Boita Bandana" & "Bali Jatra" of our state.
Hope you will find time to read, ponder and mobilize resources to make it reach the ears of Honorable Chief Minister of Odisha and persuade him to stake claim before some other state acts first and steals the show.
Regards,
Sarthak Mishra
Comments
comments