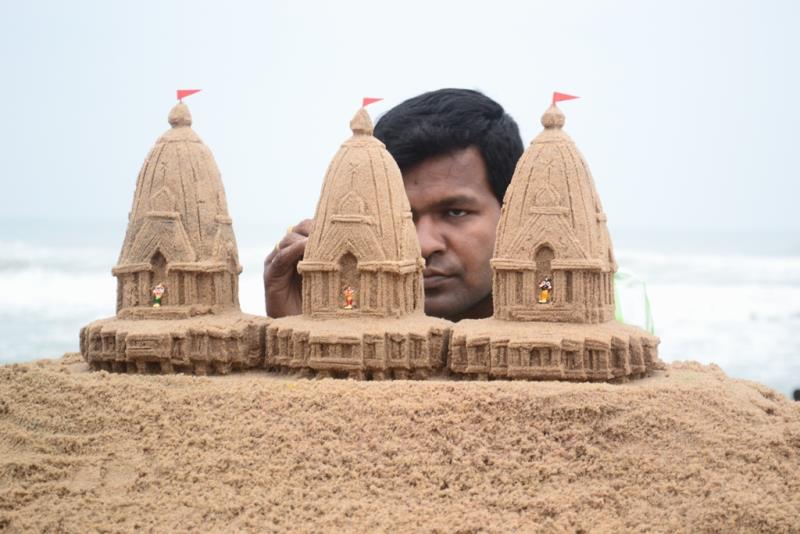 Odisha government has roped in acclaimed sand artist, Sudarsan Pattnaik as Tourism Ambassador. Pattnaik will travel to London with the Odisha Tourism delegation to participate in World Travel Market (WTM), which will be held from November 3-6. At the Odisha Tourism pavilion, he will make sand animations related to the culture and heritage of the state.
Talking about his new role, Pattnaik said that it was tourists who motivated and encouraged his artwork from the beginning, since beaches were his canvas. "I have participated and showcased my sand sculptures at many travel fairs in the past, including WTM London. I am really honoured to be made Ambassador of Odisha Tourism, and I will try my best to promote the destination," he said.
Pattnaik's first international show of his sand sculptures was at WTM London in 1998, when India Tourism took him along to perform. However, this will be the first time that the artist makes sand animations at an international event.
Talking about Odisha's participation in WTM London, Arvind Padhee, Secretary – Tourism & Culture, Government of Odisha, said that unlike in previous years, Odisha Tourism is participating as a stand-alone destination along with industry stakeholders from the state. "We will have a dozen co-exhibitors from the state within the Odisha Tourism pavilion at WTM London. These will include tour operators, hotels, etc." he informed.
Comments
comments