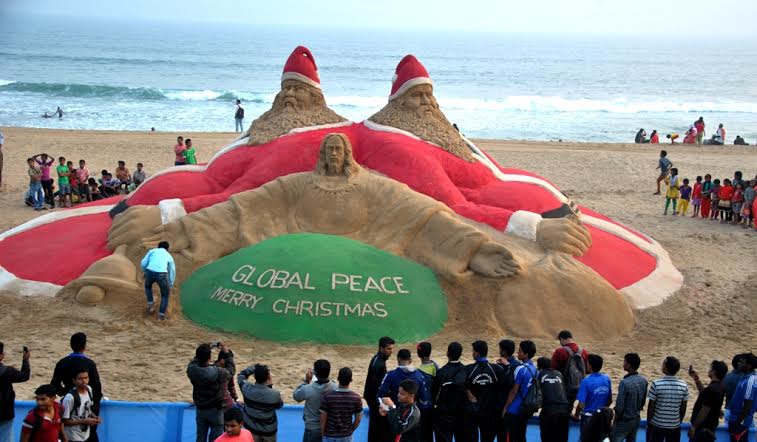 Padmashree Sudarsan Pattnaik has created two huge sand Santa Claus and Jesus Christ with the message "Global Peace & Merry Christmas" at the beach behind Panthanivas in this tourist town of Odisha.
Sudarsan used about 50 tons of sand and took about 22 hours to complete the 20ft high twin sand Santa Claus with Lord Jesus with help from fifteen students of his sand art institute.
The artist claims that it is the biggest Santa Claus anywhere in the world. "We will request the Limca Book of Records to recognise our sculpture as the world's biggest twin sand Santa Claus," said Sudarsan.
Comments
comments