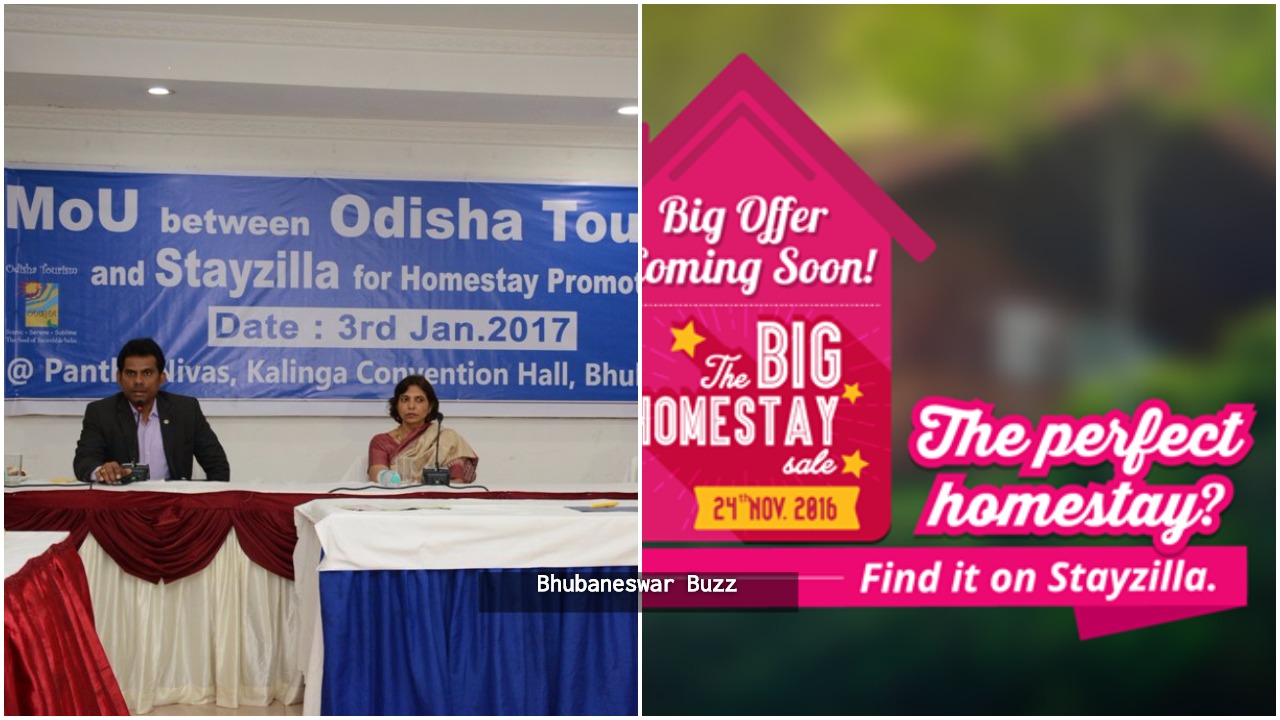 Stayzilla, a platform for verified homestay and alternate stays announced its strategic partnership with Department of Tourism, Odisha to reinforce its association with Government Tourism Boards in the East. The MoU was signed in the presence of Ankit Rastogi, Vice President Marketplace, Stayzilla and Dr. Nitin B. Jawale I.A.S, Director & Additional Secretary at Department of Tourism, Odisha.
After strategic tieups with seven state tourism departments across India in 2016, Stayzilla, gets on board with Department of Tourism, Odisha for the joint promotion and development of Homestays in the state. Stayzilla has signed an MoU with Assam Tourism Development Corporation last November and was the first aggregator to enter the North East market.
Under this agreement, Stayzilla and Department of Tourism, Odisha will jointly boost homestays aiming to provide unique stay experiences to the travellers visiting Odisha. Styazilla will lend its expertise to Department of Tourism, Odisha to conduct verification procedures and this partnership will enable verification and training of these New Homestays being developed right from the start, headed by Regional Office of Kolkata.
Commenting on this announcement, Ankit Rastogi, Vice President Marketplace, Stayzilla said, "With this MoU signing we look forward to enhancing the experience of tourists visiting Odisha by involving local communities at the helm of tourism by getting them to open up their homes. We are also happy to announce that this is the second largest association with the government tourism in the North East after Assam."
"Odisha hosts Konark Festival which is a big celebration that attracts many tourists. Accommodation becomes a big issue during this time as we do not have enough facilities and this partnership is aimed to resolve such issue in the state. Through this MoU we want to promote lot of other parts of Odisha which are unexplored beyond the regular Cuttack and Bhubaneshwar. With Stayzilla, we look forward to enrich the tourism experience and also to open up new channels of livelihood for the residents as they are going to be the hosts," said Dr. Nitin B Jawale IAS, Director and Additional Secretary, Department of Tourism, Odisha.
Comments
comments