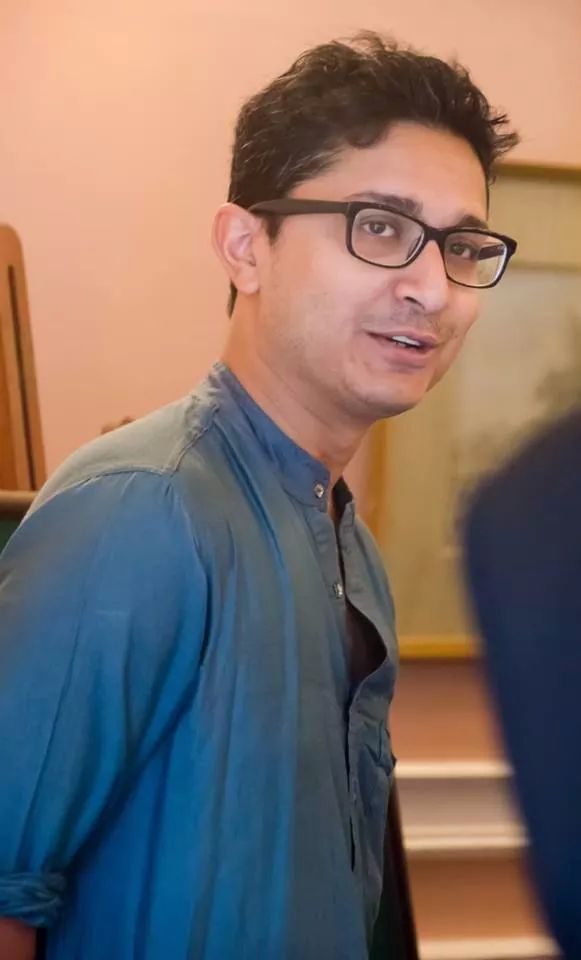 Name– Aditya Dash
Profession– Business
Loves– Cars
Favourite Pastime– Water Sports and raising fishes
Stands out– First proper Bhubaneswar resident with a SUP board
Other Achievements- Creator of a Documentary that has been showcased at the Cairo International Film Festival for Children
A Self Styled Fitness Freak
At first sight, one will mistake him for a stylish geek with thick framed glasses but delve closer and you will find a man with a humongous amount of talent. Lose him in the crowds and he will simply melt into it like, the recently deceased RK Laxman's Common Man. One needs to slowly peel out the facade of normality to get to know the energy, zeal and sheer talent of this man.
Aditya Dash is a man with fingers in almost every pie and most of the pies relate to water based activities. Raising fishes and prawn are one of his interests and he himself admits that he is a bit hydrophilic- he just loves the water. This love introduced him to the premier Surfing festival in India- the India Surf Festival which he started attending from last year. It won't take a Sherlock to deduce that the man was hooked at first visit.
India Surf festival 2015 has attracted many passionate individuals like Aditya and hopefully it keeps doing that for many more years to come.
Before going to the man, let's first understand the sport- Stand Up Paddle or SUP. This water sports is an extension of normal canoeing or rowing, the only difference being that in SUP you need to stand up on a board and paddle along with a short oar. Sounds easy? Don't worry- it isn't as easy as it sounds or looks. Standing up on a flimsy board on choppy seas with waves under you can play havoc with the balance that is need for merely standing. It can be extremely difficult to do that and we don't exaggerate.
For SUP you need to have a SUP board and a short oar for rowing. The board itself costs a $1000 USD and the buyer needs to have enough patience and true passion to make that plunge, which Aditya seems to have.
SUP is a very important part of ISF and because of the Festival; India is going to be the third country after Australia and UK to host SUP ball. ISF also had India SUP Cups with prize money of $1000 USD.
Author: Alok and Sneha Mitra (Sneha on Twitter)
Comments
comments