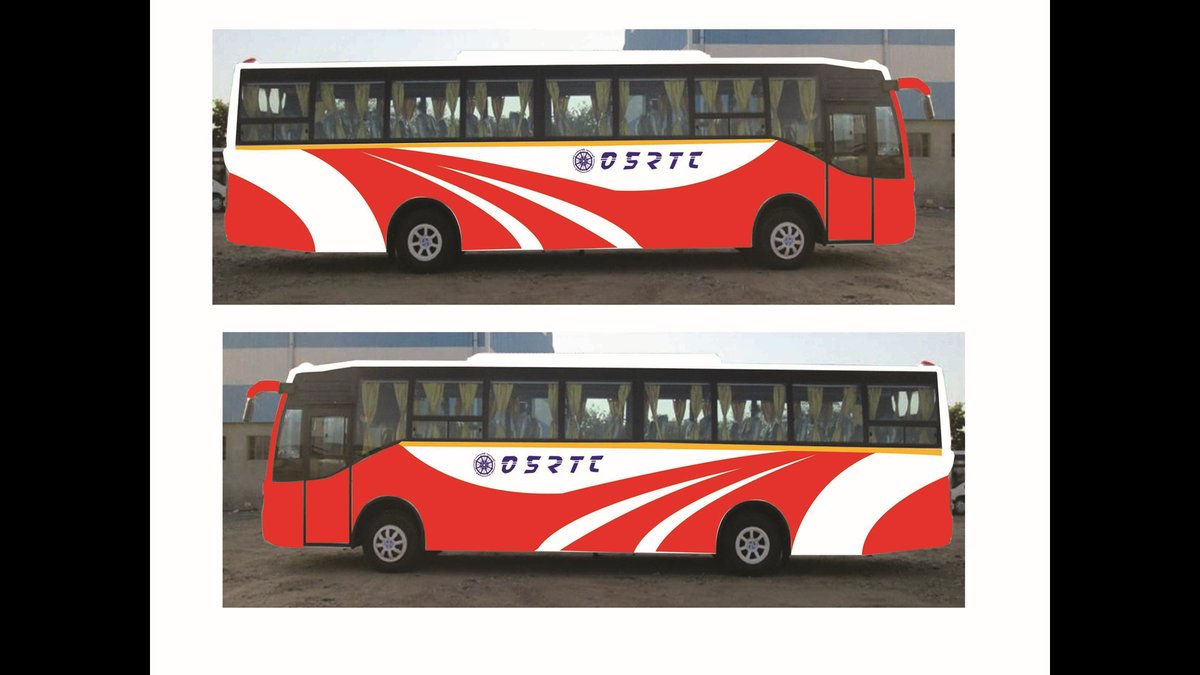 After public consultation & presentations by Ashok Leyland, Tata Motors & Volvo, OSRTC has finalised colour pattern for its new Buses. State transport corporation to set standards in both aesthetics and safety.
Earlier in June Orissa State Road Transport Corporation (OSRTC) had decided to roll out its premium bus service 'Airabata' August 1.
OSRTC deputy general manager (Technical) DK Upadhyay had said the Corporation is planning to put one Volvo and one Scania bus (45 seated) on an experimental basis on Cuttak-Puri-Bhubaneswar route. After finalisation of routes and timing, Scania buses will be made operational on airport-Bhubaneswar-Cuttack and airport-Puri routes, while the Volvo buses will roll on long routes across the state.
Did you know Bhubaneswar Buzz is only portal covering Odisha to have more than 15,000 followers (consistent) in top 3 Social media platforms i.e. Facebook,Twitter and Instagram
Bhubaneswar Buzz is available in 10 social media channels, check out all of them here
Did you know Odisha is first in India to host Asian Surf Championship
Like Us in Facebook to get more content like this
Comments
comments