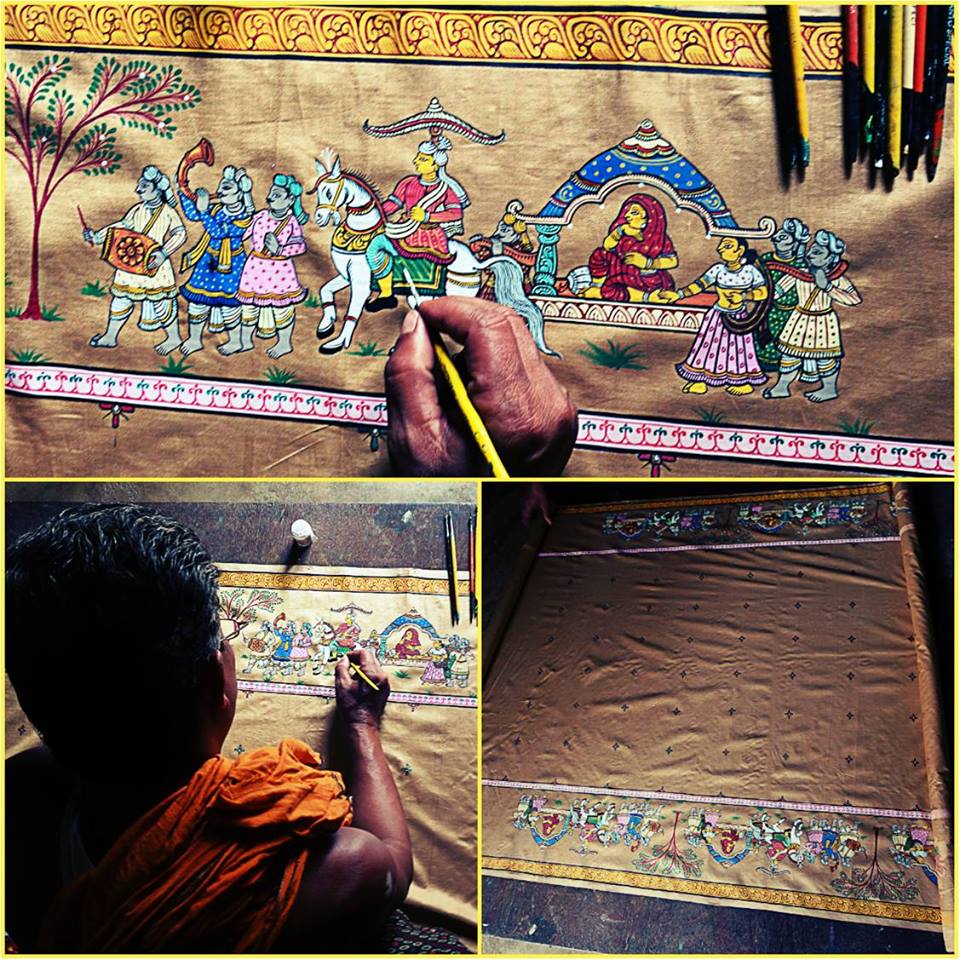 Heard of Pattachitra? It's a cloth-based scroll painting from Odisha. There is a chance to learn this ancient art sitting in Mysore. The art is said to be more than a 1,000 years old
Thanks to Indira Gandhi Rashtriya Manav Sangrahalaya (IGRMS), an institution under the Ministry of Culture, Government of India, a workshop on Pattachitra has been organised on its premises at Wellington House here under its popular 'Do and Learn' series.
Pattachitra artist Bijoy Kumar Bikri and his assistant have been roped in by the IGRMS to teach the art to interested art enthusiasts. About 21 participants are attending the workshop, which began on Tuesday.
Themes
According to the IGRMS, Pattachitra is a traditional painting of Odisha and the paintings are based on the Hindu mythology. All colours used in the paintings are natural.
The name Pattachitra has been evolved from Sanskrit words 'Patta', meaning canvas, and 'Chitra', meaning picture. Pattachitra is thus a painting done on canvas, and manifested by rich colourful application, creative motifs and designs, and portrayal of simple themes, mostly mythological in depiction, according to the information provided by the IGRMS.
The tradition of Pattachitra paintings is more than a thousand years old. The Pattachitra paintings can be seen at religious centres of Puri, Konark and Bhubaneshwar regions.
The best work is found in and around Puri, especially at Raghurajpur village, a note from IGRMS stated.
Comments
comments